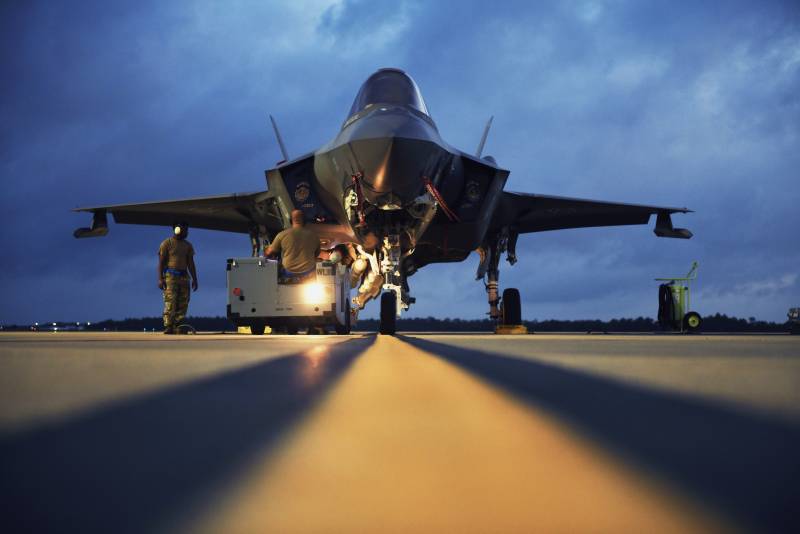 The Land of a Thousand Lakes continues to assess the prospects for the procurement of the latest American F-35 fighters in the context of a possible military clash with the Russian Federation. In particular, the Iltalehti newspaper wrote a new article on this topic, discussing the proposed contract, as well as the number and configuration of cars. In case of successful implementation, the F-35 will replace the F / A-18 Super Hornet currently in service with the Finnish Air Force.
Washington clearly considers it important to arm Finland enough so that conquest-loving Vladimir Putin would not think to check how tough the Finns and the Americans who support them are ready to defend the territorial integrity of the Finnish state.

- noted in the article.
The following is a more entertaining statement.
Our security relationship has been going on since 1939, when Finland was supplied with [American] weapons in the form of the famous Brewster F2A Buffalo fighter, which performed very well in the war against the Soviet Air Force.

- the newspaper quotes the press secretary of the US Embassy in Helsinki.
Reader Comments:
Finnish national thinking in matters
policy
security, to put it mildly, extraordinary: they say, our own armed forces are a sufficient deterrent, we do not join NATO, and the EU will definitely not be able to help. Russia's strategy is to create a hybrid conflict while avoiding a major ground invasion. NATO is the only thing that Russia has been afraid of for 70 years. […] Finland's defense is the weakest in the entire European Union. Only Russia benefits from the myth of reliable containment. Without the EU, Finland will be forced to enter Russia's sphere of influence [...], unless it tries to join NATO, but again, belatedly
- pointed out NoMutu.
Judging by the number of posts from Russian trolls, this issue is important for Russia, and the F-35 is too inconvenient for it, since it limits the "freedom of action" of the Russian Federation in Finland. Choose the type of fighter that the Russian trolls are most focused on, that is, the F-35. Conversely, reject the car they praise, i.e. Saab

- notes Jone_Sundman.
The West flirts with us about the alliance for one reason only. We have 1500 kilometers of eastern border with Russia, and we are a large buffer state. Russia is a major arms producer and a nuclear power. Even if we had a thousand Hornets, there was nothing we could do to her. We need trade and cooperation with the Russian Federation. Last year, the feud with her already brought us a loss of $ 30 billion.

- calls on the user Veeti_Sakari.