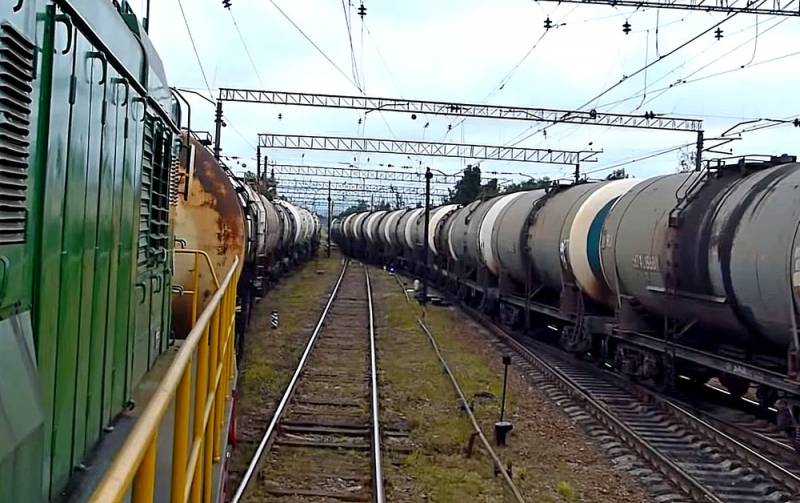 Possible
economic
the rupture and sanctions that Kiev is going to impose on Minsk because of the arrest of the former editor-in-chief of the telegram channel Nexta Roman Protasevich, could hit Ukraine itself. This point of view was expressed on the air of Channel 4 by Deputy Minister of Internal Affairs of Ukraine, former governor of Lugansk and Transcarpathian regions, Gennady Moskal.
Ukraine is largely dependent on the supply of oil products from neighboring Belarus - the latter satisfies up to a third of the fuel needs of Ukrainians. Thus, economic conflicts and sanctions restrictions from Kiev will turn against Ukrainian consumers.
We are economically dependent on Belarus, primarily with regard to fuel - as for gasoline, as for diesel fuel
- said Moskal.
In this regard, the politician recalled the interruptions in the supply of fuel that befell the country after the imposition of sanctions on Viktor Medvedchuk's core businesses. After that, gasoline prices increased, and the authorities were forced to introduce state regulation, despite the prohibition of such measures, provided for by the documents on the association of Ukraine and the European Union.
According to Moskal, Mozyr, Novopolotsk and other Belarusian oil refineries supply up to a third of the quality and inexpensive fuel that Ukraine needs. Thus, after a possible freeze of economic relations with Belarusians, Ukrainians will face a very serious fuel crisis.