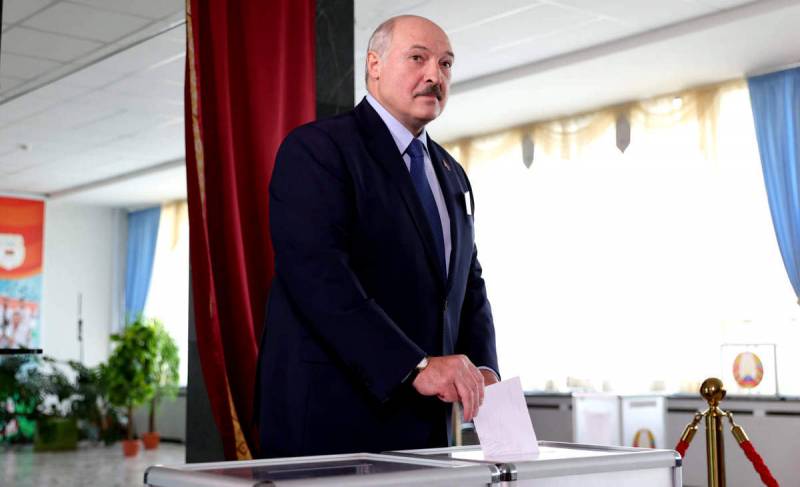 For a long time, Belarusian President Alexander Lukashenko tried to adhere to a multi-vector
policy
flirting with both Russia and Western countries. However, recent events suggest that the leader of Belarus has chosen one area of ​​his activity - an orientation towards the Kremlin. This opinion
"Kommersant"
said the political observer Sergei Strokan.
A few years ago, the president tried to say goodbye to the image of "the last dictator of Europe." During the reservations with the Kremlin, Lukashenko even received US Secretary of State Mike Pompeo in Minsk, who promised Belarus full support on its "path to democracy".
However, everything changed in the summer of 2020 after the victory of Alexander Grigorievich in the presidential election. The head of state actually turned a blind eye to the West and initiated tough action against the demonstrators protesting against his re-election to the highest post in Belarus.
The final point in this matter was put by the latest incident with the forced landing of a Ryanair plane and the arrest of opposition blogger Roman Protasevich. Thus, Lukashenka's already not too large political capital was finally lost, and his policy finally became one-vector.
The Belarusian politician who tried to fly on two wings will now learn to fly on one. The west wing fell off, or was simply unscrewed as unnecessary
- stressed Strokan.
Meanwhile, the expert believes that the West may place part of the blame for what happened on Moscow, forcing Russia to pay the Belarusian bills.