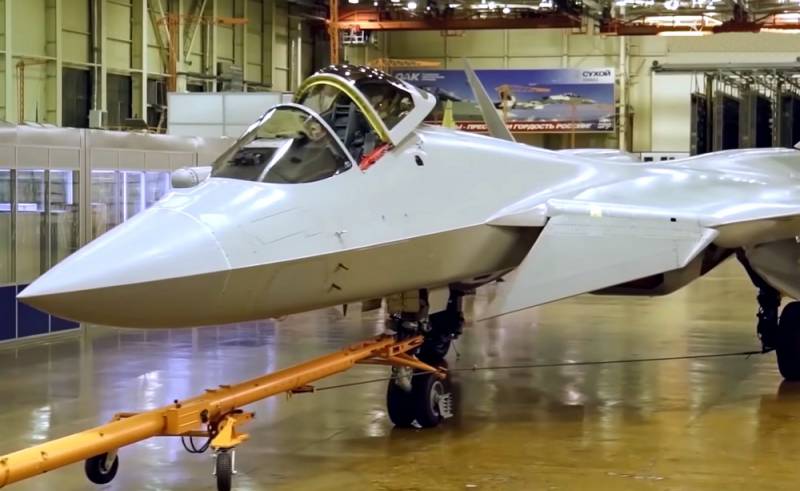 Specialists from the Sukhoi company are working on the creation of a fifth-generation single-engine fighter. It is reported by
RIA News
citing a source in the aircraft industry.
According to the information published by the agency, in the development of a light fighter will be used
Technology
mastered in the creation of the Su-57. In particular, we are talking about on-board electronics, radio-absorbing coatings, weapons and even the newest product 30 engine.
Also, the source told about some of the technical characteristics of the new combat aircraft. According to him, a single-engine fighter will weigh no more than 18 tons, develop a maximum speed of over Mach 2 and be distinguished by super-maneuverability and short take-off.
The ratio of the mass and thrust of the engine of the winged vehicle will be at least one. At the same time, the Al-31FN unit of series 3 and 4, previously tested on foreign aircraft, can be used as a power plant at the first stages of testing.
As for the single-engine layout, this is the first time such a solution is used for a fighter in Russia. However, in world practice, this is not a rare case. For example, F-16 and F-35 (USA), JAS-39 GRIPEN (Sweden) and J-10 (China) fighters have one power plant.
The advantage of this approach is the reduction in labor intensity of production and easier maintenance of the winged aircraft. At the same time, single-engine fighters have less "survivability" and a limited combat load.