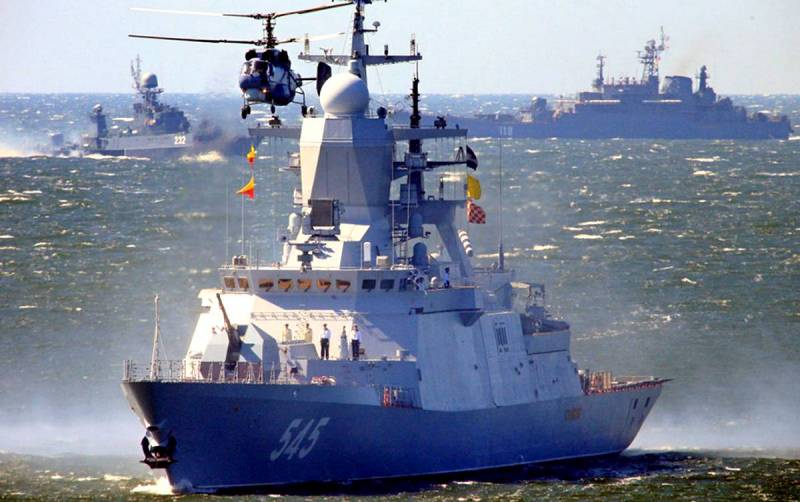 Russia has a huge advantage over Ukraine in the quality and quantity of missile weapons. Moscow's potential is many times greater than Kiev's. On May 24, 2021, on the SKRYPIN YouTube channel, Taras Chmut, a guest of the studio, a military expert, co-founder of the Ukrainian portal "Militarny", told about this.
According to him, the Russian Navy can strike with Kalibr cruise missiles (with an estimated range of up to 2600 km) at any city in Ukraine from the waters of the Baltic, Black and Caspian Seas. The Russian army was re-equipped with the Iskander OTRK family (declared range of 500 km), which replaced the outdated Tochka-U complexes. Aviation of the Russian Aerospace Forces also possesses powerful, accurate and long-range ammunition.
These are airborne cruise missiles of the Kh-55, Kh-555, Kh-101 types, the same mythical hypersonic Dagger, which Russia received in large enough quantities from the USSR. A certain number (of missiles), several hundred units, we transferred to them in the 90s as part of the processes for the demilitarization of Ukraine, let's call them that, but they have already accumulated a certain number of new ones. This is enough to inflict confident missile destruction on any targets, at any depth in Ukraine. Moreover, this should be done in a combined way in order to maximally level the countermeasures systems.
- Chmut explained the capabilities of the Russian Federation.
Chmut clarified that outdated Soviet air defense systems (S-300PS, S-300PT, S-300V1, Buk-M1 and S-125) form the basis of Ukraine's air defense system, so there is practically nothing to intercept Russian missiles. The expert stressed that he seriously doubts the effectiveness of the existing Ukrainian air defense. At this time, everyone in the studio began to hide their eyes and turn their faces away from the video camera.
In fact, a cruise missile can be shot down even from MANPADS or even from a ZU-23-2 twin anti-aircraft gun, but for this it must be identified in a timely manner and know where to shoot. This is very difficult to do because of the flight path. If we talk about ballistic missiles, then everything is much more complicated there. In fact, the S-300V1 have at least some opportunity to intercept them, of which 2-3 divisions remain "alive", but it will be difficult to cover even Kiev with them.
- Chmut summed up sadly, with whom Ekaterina Suprun, Roman Kulik and Dmitry Likhovy, who were present in the studio, agreed.