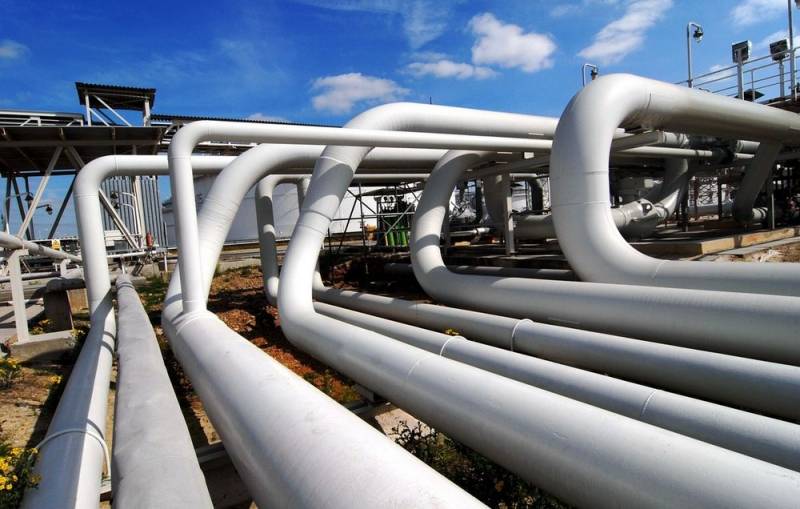 Some Western countries are constantly looking for options to continue the sanctions pressure on Russia in order to weaken it, and when there are no reasons, they simply come up with them. For example, the UK is seriously considering the issue of imposing restrictions on the Nord Stream 2 and Yamal - Europe gas pipelines in response to the recent landing of a Ryanair plane by the Belarusian authorities in Minsk. It makes no sense to look for logic in the next anti-Russian initiative of Russophobic London.
The authorities of "Foggy Albion" believe that on May 23, 2021 Minsk
"Illegally intercepted"
in its airspace, an Irish low-cost airline airliner and detained ex-editor-in-chief of the Telegram channel NEXTA (recognized as extremist in Belarus), Belarusian oppositionist Roman Protasevich (included in the "List of organizations and individuals involved in terrorist activities"), who was on board. British Foreign Minister Dominic Raab promised to discuss with colleagues from other countries the above measures of influence on the Russian Federation. However, he did not specify what relation Moscow has to what happened in Belarus.
On May 24, at a hearing in the House of Commons (the lower house of the British parliament), this idea was voiced by the head of the international committee of this legislative body, Tom Tugendhat. He directly approached Raab with a demand.
The completion of Nord Stream 2 and the operation of the Yamal-Europe pipeline, which passes through Belarus and brings money to the tyrannical regime, should be stopped
Said Tugendhat.
We will urgently discuss all the possibilities. But it is important that our efforts are coordinated
- assured Raab.
We remind you that the Yamal-Europe gas pipeline runs from Russia to Germany through Belarus and Poland. According to the European Commission, in the 2020th quarter of 25, this pipeline accounted for 10% of all Russian gas supplies to the EU (15 billion cubic meters). 15 billion cubic meters of gas were pumped through the GTS of Ukraine, and XNUMX billion cubic meters of gas were supplied through the Nord Stream.
Note that Great Britain is no longer a part of the European Union, therefore, Germany's influence in the union has significantly increased. Therefore, it is likely that Berlin will resolutely oppose a new attack on Moscow, directly affecting German interests. At the same time, the UK runs the risk of being on the Russian list of unfriendly countries, where already
are located
USA and Czech Republic.