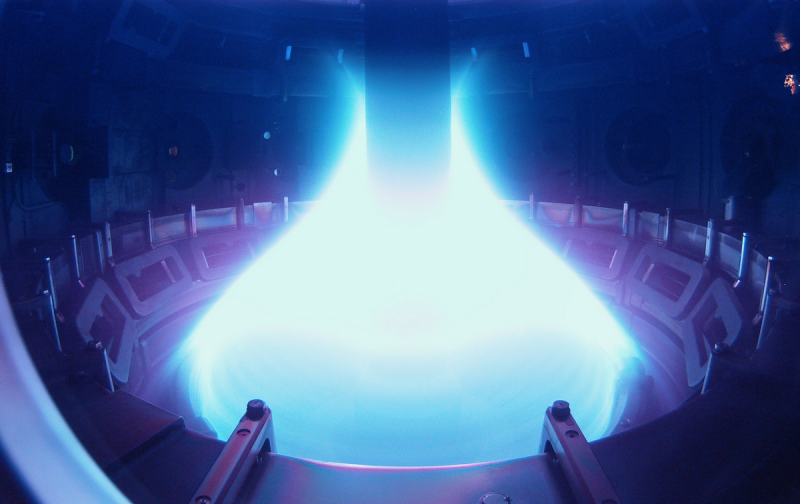 Last week, the physical launch of the T-15MD tokamak took place at the Kurchatov Institute. It is worth recalling that for the first time the idea of ​​creating a structure that would hold inside itself a plasma heated to the temperature of the Sun (15 million degrees Celsius) was thought of by Soviet scientists. Already in 1968, the first tokamak in the world was built in the USSR.
Naturally, the idea of ​​creating an inexhaustible source of energy came to the liking of other countries as well. So in the mid-80s, the ITER project arose - an international experimental thermonuclear reactor. The plasma temperature in it should reach 150 degrees Celsius, which will make it not only the largest, but also the hottest in the world.
It was decided to build an experimental reactor in France. According to the plan, each of the participating countries in the future will be able to create its own new generation power plant based on the developments obtained in the project.
But let's return to the domestic tokamak launched the day before. Its progenitor, the T-15, was built in the USSR in 1988. However, after the collapse of the Soviet Union, all work stopped.
It was decided to resume research in this area in 2012. This is how the modernized T-15MD tokamak was born. And now, almost ten years later, plasma "flashed" in it. Now its temperature will gradually rise.
Undoubtedly, the newest T-15MD will serve the interests of the ITER project, however, according to the good old tradition, Russia went its own way.
Our country has created a kind of hybrid by combining conventional nuclear reactors with a tokamak. Yes, such a source of energy will not last forever, but in the near future it will create a much safer, but at the same time
economical
power plant than existing nuclear power plants. In addition, the amount of nuclear waste will also be significantly reduced.
In fact, the tokamak launched last week is nothing more than a prototype of a future hybrid power plant, which is planned to be built by 2035. Thus, Russia has every chance to open the way for humanity to the "thermonuclear era".