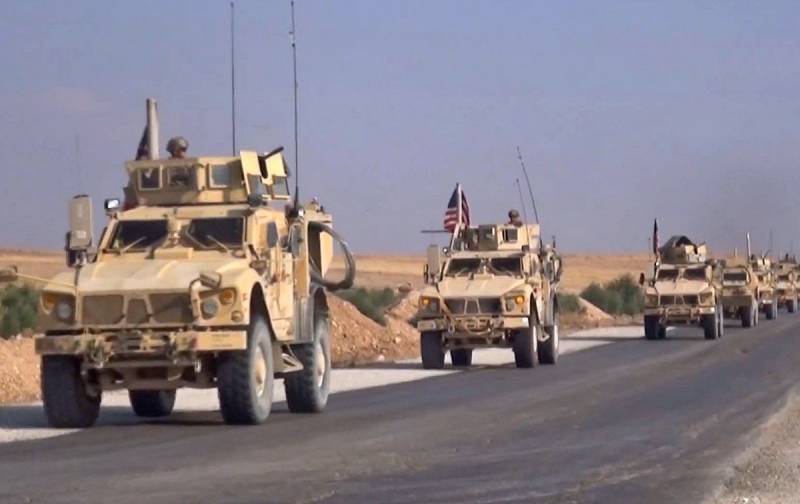 U.S. Forces Command has dispatched a large number of military
equipment
from Iraq to northeastern Syria via the illegally operating Alwaleed border crossing. The movements of the Americans are reported by the Syrian state agency SANA, which relies on local sources of information.
On Sunday 23 May, a convoy consisting of 86 trucks and many armored personnel carriers proceeded from the territory of Iraqi Kurdistan towards Hasake province. The vehicles were moving towards the Kharab al-Jir military base in the Yarubiya region in the northeast of the SAR.
According to sources, trucks delivered logistics equipment, as well as tanks for transporting oil products from Syria to Iraq.
Thus, the United States, with the hands of troops illegally stationed in Syrian territory, continues
policies
plundering the country and exporting hydrocarbons from the oil-rich northeastern provinces of the SAR. In recent months, the Americans have transferred thousands of trucks loaded with weapons and military equipment from northern Iraq to Syria.
Earlier, SANA reported on trucks loaded with wheat moving from Syria to Iraq through the Semalka crossing on the Syrian-Iraqi border. Similar actions are taken by the US occupation forces and units of the "Syrian Democratic Forces" against the backdrop of a large-scale food crisis caused by the war and internal political turmoil in the Arab Republic.