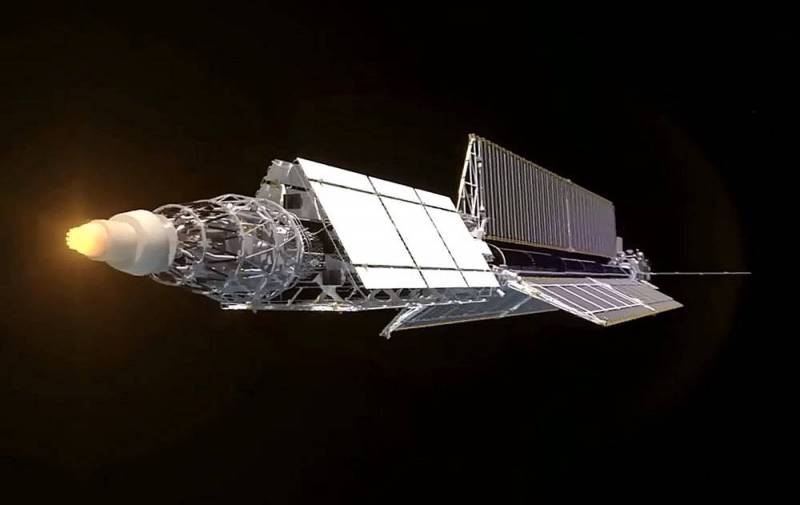 The first mission of the Russian space tug with a nuclear power plant is scheduled for the end of this decade. This was announced by the executive director of Roscosmos for promising programs and science, Alexander Bloshenko, as part of his speech at the New Knowledge forum.
According to the functionary, the transport power module with a megawatt-class nuclear power plant was named Zeus. This initiative was previously known as Nuclon-AP.
It is worth recalling that the contract for the development of the preliminary design of the nuclear space tug was signed in December last year between the Roscosmos corporation and KB Arsenal. According to preliminary data, the cost of work will amount to over 4,17 billion rubles. According to the agreement, all documentation should be ready by the end of July 2024, after which the development work will begin.
Regarding the first Zeus mission, Bloshenko said that it is scheduled for 2030 and will last 50 months. First, the nuclear tug will deliver a certain apparatus to the Moon, then it will make a gravitational maneuver near Venus, and the ultimate goal of the "long journey" will be Jupiter and its satellites.
At the moment, Roskosmos, together with the Russian Academy of Sciences, are already engaged in calculations of the payload and ballistics of the upcoming flight.