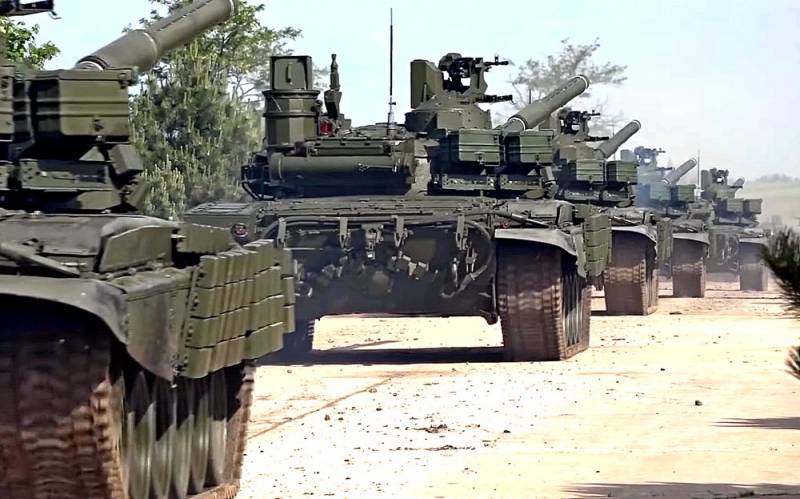 As part of the agreements reached earlier in Sochi between Vladimir Putin and Serbian President Aleksandr Vucic, the Serbian side received tanks and armored vehicles from Russia free of charge.
The ceremonial transfer of Russian weapons to the Serbs took place in the "Miya Stanimirovic" barracks in the city of Nis. The ceremony was attended by Serbian Defense Minister Nebojsa Stefanovic, Chief of the Serbian General Staff General Milan Moisilovich, Russian Ambassador to Serbia Alexander Botan-Kharchenko, Russian Deputy Defense Minister General Nikolai Pankov and General Alexander Fomin.
In total, 30 BRDM-2MS armored personnel carriers and 30 modernized T-72MS tanks were shipped from Russia to Serbia for a total of 75 million euros.
In November last year, the Serbs have already received from the Russians the first part of the "gift" military
equipment
in the form of 11 tanks and 10 armored personnel carriers, which was gratefully recalled by the Minister of Defense of Serbia. He also mentioned that the Serbian military will take part in joint exercises with Russian military personnel at the Oresac training ground.
We want to work with everyone ... and be able to learn from the best, and Russian special forces and members of Russian units are certainly like that.
- stressed the Serbian minister.
The Russian Ambassador noted the importance of military cooperation between Moscow and Belgrade and expressed confidence that Russia will help Serbia to increase its defense capability and strengthen its state sovereignty.