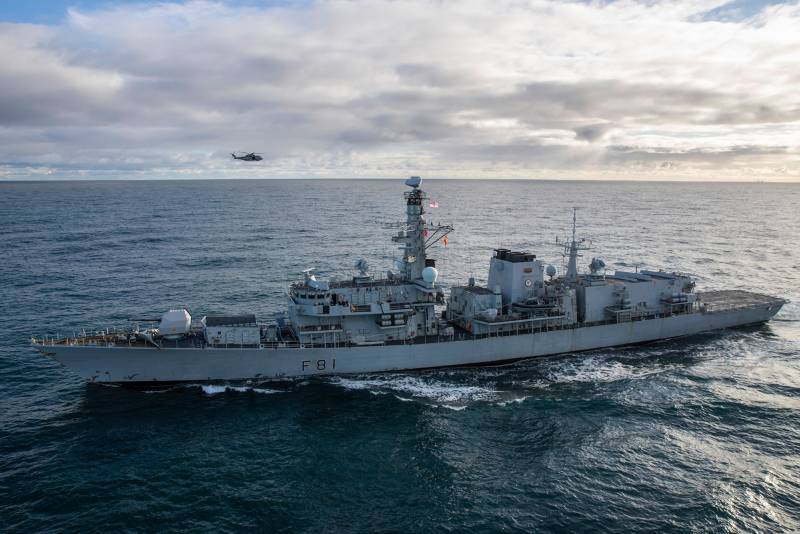 Daily Mail readers commented on British Defense Secretary Ben Wallace's statement that Russian submarines are "circling along the shores" of the United Kingdom.
The publication also noted the fact that Russian warships are usually observed either in the English Channel or in the North Sea, with the UK having spotted them at least 2013 times since 150. In particular, the British boasted that they had recently intercepted a submarine on the surface (!) Position.
At the moment, visitors to the resource have left more than two thousand comments. Some of them are presented below.
They are simply looking for a base for themselves until the Scottish National Party achieves the independence they so desire and become a communist satellite state. [...] The whole party is already building up its socialist / communist agenda [...]

- writes the user questionitall, who for some reason missed the events of the last thirty years.
We, the United States and the United Kingdom, do so much for our NATO allies. And what in return?

- Bertiethelabrador was surprised.
If that's the case, then why are we building only seven attack submarines?

- asks Grift.
This is all chatter, for London is full of Russians, who own most of it, and they must allow submarines to moor to see relatives.

- Elon Must sneers.
How many [foreign] coastlines do we fly around ourselves? This is a completely standard procedure for all developed countries. Just like checking the strength of each other's airspace. It's no secret that the Royal Air Force sends bottles of Scotch tape to Russian pilots for Christmas, and they send vodka in return. This has been happening for many years

- reminds MrRigby.
The government, and yes, it is this very government of the Conservatives, has curtailed the capabilities of British naval intelligence and left us with nothing. I know the RAF is receiving Poseidons now, but they are just getting started and are not yet in service. In the meantime, I feel that the Russians are simply taking advantage of this opportunity gap ...

- comments MickyAnt.
Forget Russia. You need to worry about China, because it is perfectly acceptable for it to lose millions of its own citizens in battles.

- called KeyboardWarrior.
They are easy to find and then destroy. And let Russia try to prove something

- writes a reader with the nickname Rusty pistol.