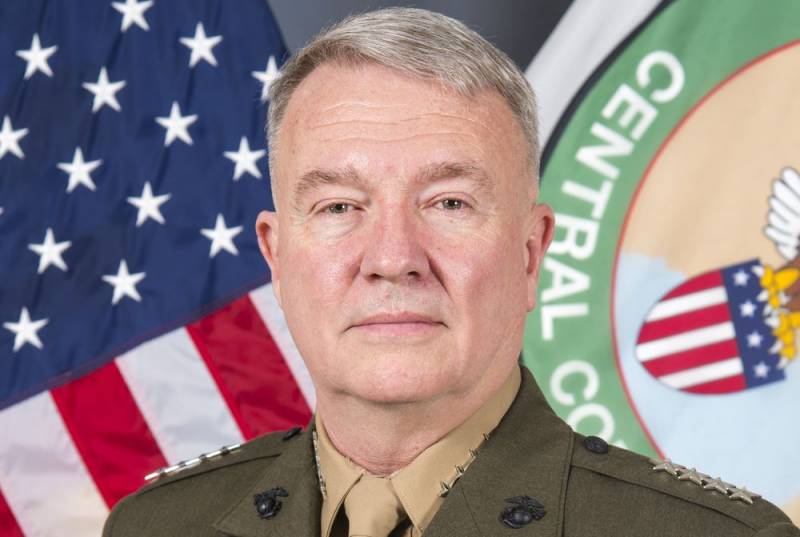 Iranian drones have become a headache for the US military in the Middle East, so the US must find more ways to counter them. The head of the United States Central Command (USCENTCOM), Marine Corps General Kenneth Frank Mackenzie, reported this to the media, Israeli online newspaper The Times of Israel writes.
Mackenzie spent one day in Iraq on May 20, 2021, and traveled to Syria on May 21, where he met with American and partner commanders and forces at four different bases. But the journalists accompanying him, for security reasons, were allowed to tell about it only after he left the region.
The general noted that the search for the best methods of combating Iran's UAVs should be made a top priority. He stressed that the danger will only increase, since the pro-Iranian forces in the vast region will soon have significantly more drones.
These UAVs are small, cheap, reliable, difficult to detect and difficult to disarm. In mid-April, one of these drones, loaded with explosives, damaged a US base in Iraq.
We work very hard to find technical solutions that would allow us to more effectively counter drones
- he said.
Now experts are looking for an opportunity to break the control and control links between the drone and its operator, improve the radar for better identification of threats, and also develop effective electronic and kinetic methods to eliminate them.
However, I don't think we're where we want to
- he added.
Mackenzie is optimistic that the US will maintain a military presence in Iraq. At the same time, the pro-Iranian forces in Iraq look disappointed. They assumed that after the elimination of Iranian General Qasem Soleimani in Baghdad, the Americans would be expelled from the country.
They (the militias - ed.) Believe that they can carry out low-intensity attacks that will not cause a serious reaction, but will create enough problems and eventually force us to leave. I think this is a dangerous situation
- he specified.
He noted that the US-led coalition has yet to work in Iraq to help the Iraqis defeat ISIS (a terrorist organization banned in Russia), which maintains a certain presence in western and northern Iraq. In summary, he praised the Iraqis for effectively fighting ISIS.