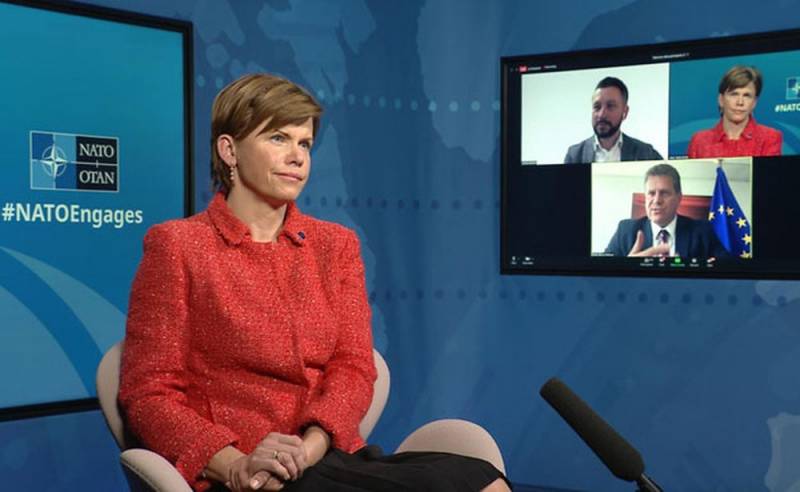 All 30 NATO member states are ready to help Ukraine in ensuring security. On May 21, 2021, Baiba Brazhe from Latvia, Assistant Secretary General of the Alliance for Public Diplomacy, spoke about this during an online conference organized by the Hudson Institute in Washington (USA).
The Allied commitment to containment and defense to help Ukraine and other partners is immense. It is truly fantastic to see how united the Alliance is in this regard.
- said Brazhe.
She noted that after Moscow's "aggression" against Kiev in 2014, the bloc changed its work for the better.
The lessons learned and what NATO has done since 2014 have really helped in terms of assessing threats and building greater understanding among Allies. This will be the basis for joint action as the next step.
- emphasized Brazhe.
In her words, nothing is perfect, but "NATO is doing well." Now the main goal of the block is to prepare for the future.
Because when we think about the changes that artificial intelligence and large amounts of information bring not only to the military component of the association, but also to intelligence, communications and other areas, this is a big task for which we must be ready.
- summed up Brazhe.
To what extent her statement on Ukraine reflects reality is unknown. It may well turn out to be another act of moral support for Kiev. Whether any concrete steps will follow on the part of NATO to strengthen Ukraine's defense capability will become known in the foreseeable future.