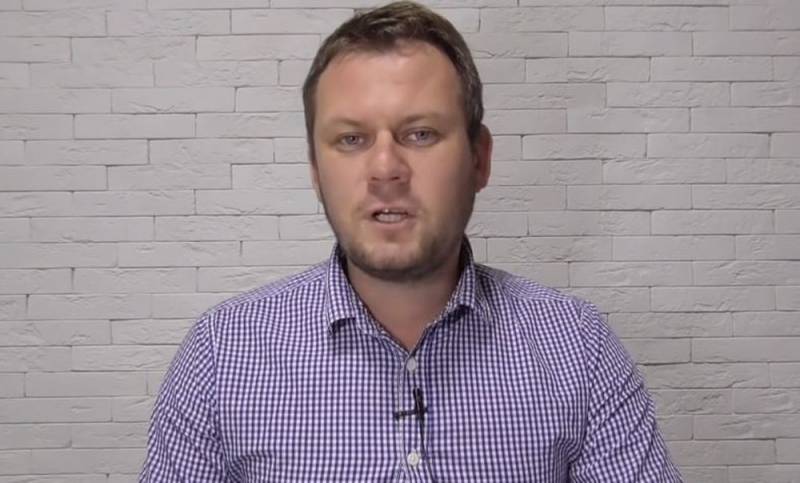 In Kiev, they do not stop "guessing on the coffee grounds" when the LPR and DPR (or in Ukrainian ORDLO) will be able to return under the control of the "Square" authorities. This time, the blogger, journalist, writer, Russophobe, "patriot" who left Donetsk in 2014, the editor-in-chief of the online edition "Eastern Option", the representative of Ukraine in the TCG for the settlement of the conflict in Donbass, Denis Kazansky, shared his vision of the situation and assessed the prospects.
On May 22, 2021, he said in an interview with the Ukrainian Telegraph portal that the return by Ukraine of the "occupied" territories of Donbass depends on a number of factors, so now it is difficult to predict when this will happen. He considers the most promising a change of power in Russia or a change in Moscow's foreign policy due to "fatigue" from Donbass.
In his opinion, the Russian Federation receives only problems from Donbass, so there is a likelihood of a "return" in the foreseeable future. He explained that if there are no "shifts" in Russia, the current situation can last as long as necessary. At the same time, he is categorically against Kiev's attempts to dissociate itself (abandon) the "reintegration" of Donbass and the construction of a concrete wall on the demarcation line.
Maybe Putin will resign and a man will come who will find it beneficial to put up with the West. Or maybe the next one after the current president of the Russian Federation will be more "stoned"
- he named the possible scenarios for the development of events.
Kazansky is sure that the war is "profitable" for Moscow in order to put pressure on Kiev. Russia wants to return Donbass in exchange for part of Ukraine's sovereignty. The Russian Federation will try to legalize the "militants" in the political field of the "nation", push through federalization and create a satellite that will forever "rub" at the feet of its owner.