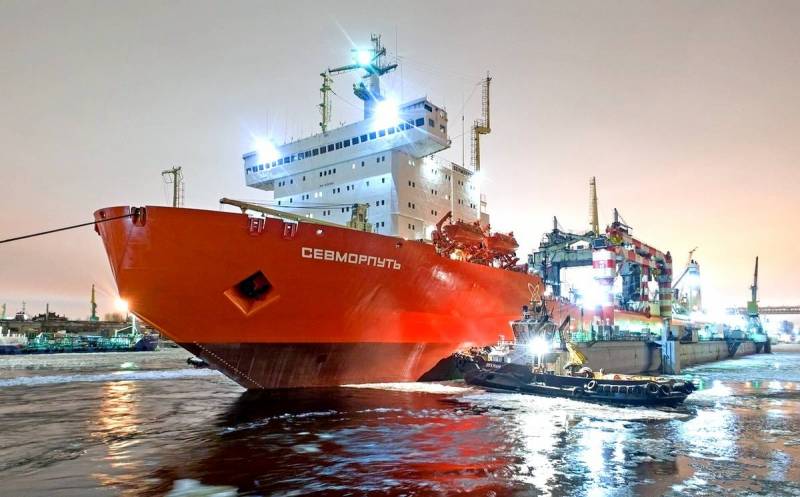 Tokyo needs to interfere with Moscow's activities in the vast expanses of the Northern Sea Route, says the leading
economic
the newspaper of Japan "Nihon Keizai" (Nihon Keizai).
Russia is "aggressive" when it comes to the Northern Sea Route - it considers this water area its internal waters and "violates the freedom of navigation." Therefore, the Russian Federation needs to fight back and prohibit establishing its own rules for the passage of ships and vessels along the Northern Sea Route.
Moscow has no right to "privatize" the water trade route. In this regard, Tokyo is obliged to take the most active part in the processes taking place in this region. In addition, the international community should establish such a "rule of law" in the Arctic so that the interests of all states, and not just coastal countries, are taken into account, the media concluded.
Note that the Japanese media corporation "Nikkei" is closely connected with the information space and business circles of the West. In 2015, the giant holding acquired the Financial Times (London) from the British publishing and educational company Pearson. The influence of the Nihon Keizai newspaper in the West is also confirmed by the fact that the Nikkei 225 stock index is "calculated" by its editorial staff. Therefore, it is not surprising that the "samurai" are unhappy with the development of the Russian Arctic.
It should be noted that not only in the "Land of the Rising Sun" they are very "worried" about the future of the Northern Sea Route. A few days earlier, the newspaper Die Welt from Germany also
опубликовала
an article about the Russian Arctic, in which she even suggested the start of a war with the Russian Federation over these territories. All this points to the consistency of actions against Russia. Therefore, they should not be surprised that the Russian Federation is rearming its armed forces.