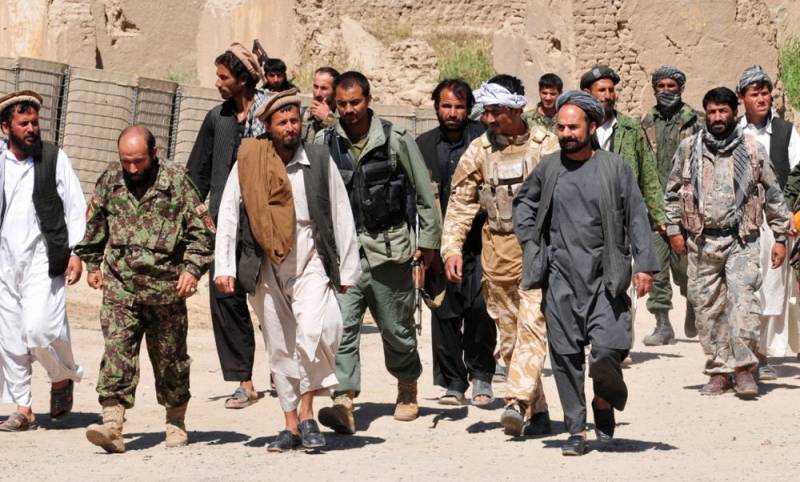 American troops are gradually reducing their presence in Afghanistan, and the Taliban Islamic movement (a terrorist organization banned in the Russian Federation since 2003) is taking control of the liberated territories. It became known that after three days of fighting with the local military, the Taliban seized the governor's residence and the police headquarters in the Jalrez region (Wardak province). This was reported on May 21, 2021 by the Afghan agency Ariana News, referring to the authorities of the region.
According to the deputy chairman of the provincial council, Mohammad Sardar Bakhtiari, the Jalrez area is completely captured. In the course of hostilities, at least seven Taliban opponents were killed, "some" of the defenders were missing. More than 40 security personnel surrendered to the Taliban. The military also fell into their hands.
technique
, weapons, ammunition and other property.
Provincial councilor Mahdi Rasiha said the central government in Kabul did not provide any assistance to the attacked area.
The Afghan Defense Ministry limited itself to a short summary. According to the ministry, at least ten Taliban fighters were killed in the Jalrez area in an airstrike. The operation of the Afghan military in the region continues.
Note that over the past two weeks, the Taliban managed to take control of the second region. Before that, the Taliban captured the Davlat Shah region (Laghman province).
Then the Ministry of Defense of Afghanistan told the public that the Taliban "suffered serious losses", but the Afghan military was forced to carry out a "tactical retreat". We remind you that about 50% of the territory of Afghanistan is now under the control of the Taliban.