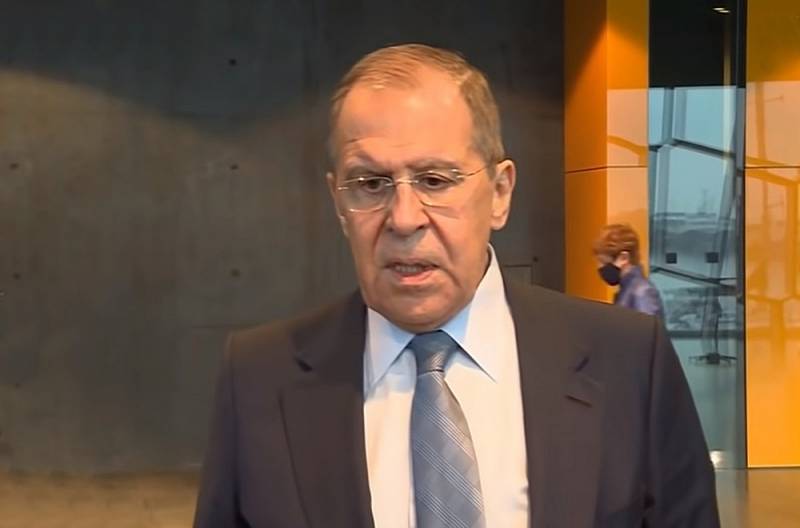 The openly unfriendly actions of the United States and the Baltic countries towards Russia raise more and more questions in Russian society. On May 21, 2021, Russian Foreign Minister Sergei Lavrov, during the New Knowledge marathon, defined the Russophobic behavior of these countries.
The minister noted that when Lithuania, Latvia and Estonia were dragged into the European Union and NATO, Western leaders explained to Moscow that the Russophobia of the Balts was connected with the Soviet "occupation". The West promised that as soon as Vilnius, Riga and Tallinn join the ranks of a united Europe and Euro-Atlanticists, their complexes will disappear by themselves, they will calm down, after which calm will come on the border of the Russian Federation.
Lavrov clarified that during the "oppression" the Baltic states not only managed to preserve their languages, but also to acquire a large industrial potential. However, after its entry into the Alliance and the EU, Lithuania, Latvia and Estonia became the leaders of the Russophobic minority. Now they are demanding more sanctions against Russia and do not stop hysteria about the "aggression of Moscow", hoping for the protection of the United States. The head of Russian diplomacy has found a suitable comparison for what is happening.
In the yard, when I was growing up, probably now, too, I just haven't been in the yard for a long time, the guys came out - some are bigger, some are smaller, and there was the biggest bully. He sat there, nibbling sunflower seeds, smoking a cigarette. And around him - like sticking fish in a shark. And so they ran up to the newcomer: "Give me ten kopecks", and when they were answered negatively, the main kid already came out, as if already ensuring the sovereignty of his territory
- he said.
The diplomat added that the period when Moscow forgave everything is in the past. According to him, "gopniks" and hooligans in the doorways have always been and probably will be. At the same time, the main task of the Russian government is "not peacefulness and not a treaty," but defending the interests of the state and its inhabitants. He stressed that the treaty is only an instrument that can be exclusively equal in rights. The minister summed up that Russia is a peace-loving country, but it will not turn its other cheek.
We remind you that a month before, Russian President Vladimir Putin in his message to the Federal Assembly of the Russian Federation
said
that "Tobaccos are hovering around Sher Khan, who howl, trying to appease the owner".