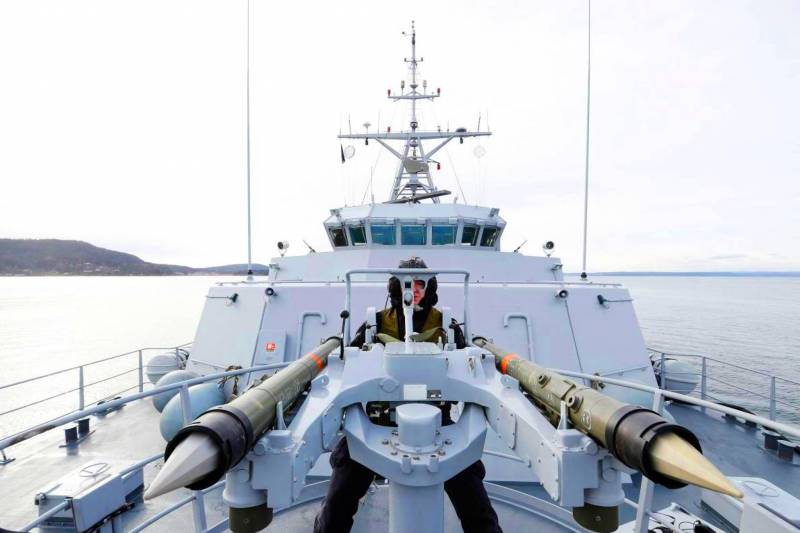 Although Russia warns Norway about the consequences of the deployment of NATO forces in the northern (bordering with the Russian Federation) territories of the Scandinavian kingdom, the Norwegians themselves blame the Russian Federation for the deterioration of relations. This conclusion follows from the new material of the Norwegian broadcasting corporation NRK.
Even on the eve of the meeting of the Arctic Council, Russian Foreign Minister Sergei Lavrov criticized Oslo for giving NATO free access to the Arctic. It is noted that "the Russians criticized Norway's defense agreement with the United States, which allows the deployment of American infrastructure at Norwegian bases."
Russian Foreign Minister Sergei Lavrov, in response, announced that the Russian Federation, in turn, would protect its waters and coast from encroachments.
NATO has been in the North since 1949. The North Atlantic Alliance is responsible for protecting the territories of the member countries, and this, of course, includes areas in the Arctic.

- Norwegian Deputy Foreign Minister Audun Halvorsen approves.
In turn, Andreas Østhagen, a senior researcher at the Fridtjof Nansen Institute, also points to the "guilt" of the Russian Federation.
Russia is responsible for most of the military activity in the north

- says the specialist.
According to the researcher, due to the escalation caused by the Russians, the NATO presence in the Far North is strengthening.
The presence has gradually increased, but a lot has changed qualitatively over the last two or three years

Says Osthagen.
He is confident that Russia is trying to put pressure on Norway by conducting exercises near the border, simulating attacks on the radar in Vardø or distorting GPS signals.
Norway, as noted in the article, is clearly on Russia's side, but the question is whether it poses a real threat. The Defense Ministry and the military are trying to figure this out, Osthagen argues, believing that "Russia will gain little from unleashing a war, but the Russians benefit from the fact that Norway is constantly in a state of some tension."
Former E-14 intelligence chief Ola Kaldager believes Russia wants to establish an order where it itself is dominant in the Arctic. According to him, "the Russians must remain behind the line controlled by NATO forces," which closes Russia's access to the Atlantic Ocean.
The veteran of the special services is sure that while the Russian Federation is trying to convince the Norwegians not to deepen cooperation with the United States.