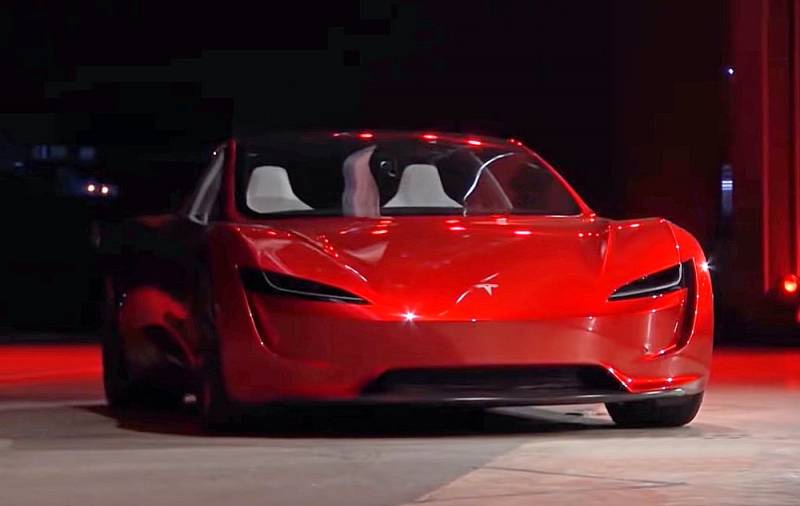 It seems that Elon Musk's statements from four years ago that the second generation of Tesla Roadster hypercars will need less than 2 seconds to accelerate to 100 km / h may soon become a reality. In addition, a special configuration with jet nozzles (the version with the "SpaceX package") will even be able to demonstrate a fantastic result in 1,1 seconds.
It is worth noting that until recently there were only rumors about the latter. However, the day before, the Electrek resource, referring to eyewitnesses, told about an interesting annotation that was supplied to the prototype of a hypercar from a museum in Los Angeles.
So, it states that Tesla Roadster with the "SpaceX package" will be able to accelerate to 60 mph (96,56 km / h) in 1,1 seconds. At the same time, the authors of the annotation emphasize that none of the modern hypercars allowed on public roads is capable of such a thing.
As for the configuration of the unique version of the second generation Tesla Roadster, jet nozzles with compressed air will be installed in its rear (near the license plate).
It is not yet clear how safe such a solution will be and whether it will pass certification in individual countries. Nevertheless, Tesla plans to prepare the first driveable prototypes of the "jet" Roadster by the end of the summer.