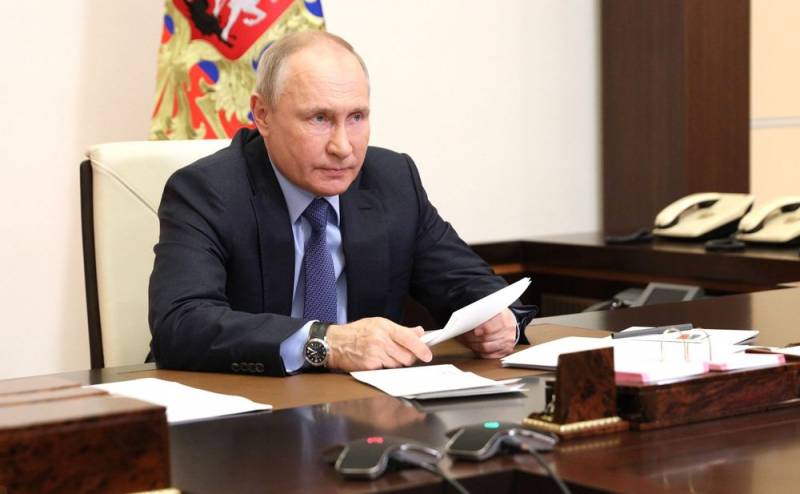 In the West, they periodically like to speculate about the fact that Russia is "obliged to share" its territory and natural resources with "civilized" countries. Recently, this issue
was concerned
Die Welt edition from Germany. On May 20, 2021, Russian leader Vladimir Putin reacted to the claims of the Germans during an online meeting of the Victory organizing committee (issues related to the memory of the Great Patriotic War were considered).
The President of the Russian Federation noted that Russia does not give rest to many and someone constantly wants something from it. Therefore, attempts to "bite" Russia or "bite off" something will have serious consequences. He admitted that he periodically learns about the strange appeals of the "unfairly deprived" to Russia "to share in a brotherly way."
All of us want to bite somewhere or to bite off something from us. But they should know, those who are going to do this, that we will knock out everyone's teeth so that they cannot bite. It is obvious. And the key to this is the development of our armed forces
- said the head of state.
Putin stressed that Moscow is not following the path of militarizing the Russian
economics
... In 2021, the defense budget of the Russian Federation is only 3,116 trillion rubles, i.e. about $ 42 billion at current exchange rates. At the same time, the United States has already spent more than $ 770 billion, and no one in the West is concerned about this.
The President of the Russian Federation drew attention to the fact that Russia, which is home to 146 million Russians, has enormous potential. At the same time, the same situation is repeated in different historical periods - as soon as the country begins to develop successfully, external players immediately appear who want to slow down this process. Moreover, regardless of how Russia was called in the past - the Russian Empire, the Soviet Union or the Russian Federation, and what kind of state system it was.
The more it (Russia - ed.) Becomes stronger, more independent, the more consistently it defends its national interests, the more the desire on the part of it to weaken
- explained Putin.
The head of state added that in our time there is an attempt to discredit the values ​​that unite Russian society. Therefore, anti-Soviet Russophobes and unscrupulous
policy
trying to beat history, trying to achieve a revision of the results of the Second World War.