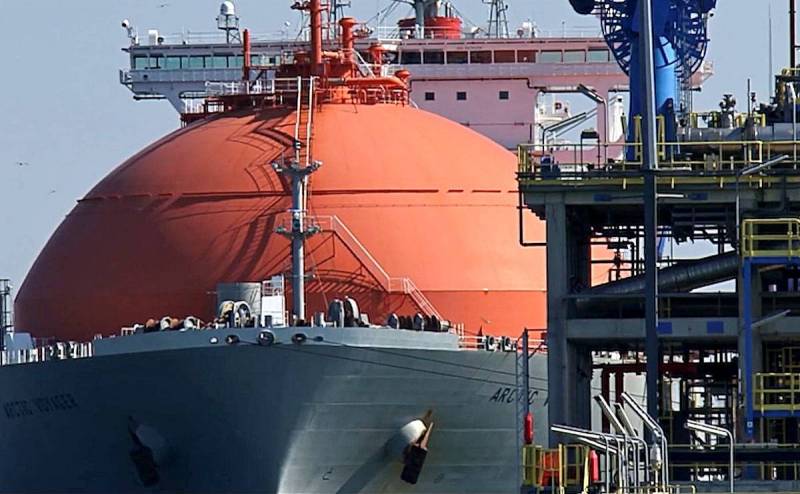 The Three Seas Initiative is the most important geopolitical project that many have never even heard of. This is an attempt by 12 EU countries (Austria, Bulgaria, Romania, Croatia, Slovenia, Slovakia, Hungary, Czech Republic, Poland, Lithuania, Latvia and Estonia) to update physical and digital channels between the Baltic, Adriatic and Black Seas. The project is Europe's best response to the Sino-Russian "New Silk Road" and other "encroachments" by Moscow and Beijing, journalist Andreas Klute wrote in his article published by the US agency Bloomberg.
In 2015, Croatia and Poland launched this initiative. After that, it was supported by other post-Soviet countries and Austria. This entire huge region is lagging behind in its development from Western Europe and the project is aimed at correcting this situation. The countries participating in the project lack roads and railways, gas pipelines, oil pipelines, power lines and other communications from north to south. During the Soviet era, Moscow took care of the infrastructure from east to west so that Russian tanks and energy raw materials could be delivered to the right places without any problems. The project should change all this.
For example, Croatia and Poland intend to redirect US LNG through new pipelines. There is a "ghost of Russia" in Europe, Moscow is entangling the continent with its pipelines across the Black and Baltic Seas. Many Europeans fear that the Russians will start blackmailing them, using gas as a lever of pressure.
In addition to the construction of pipelines, the construction of roads and railways, river ports, bridges, fiber-optic communication lines, 5G telecommunication networks and other facilities is envisaged. However, China, striving to acquire the status of a superpower, is promoting its large-scale projects, which openly harms the European endeavor. The Chinese have a lot of money and they openly use it. In fact, Beijing is trying to spread its influence around the world through infrastructure projects.
At first, the EU was suspicious of the Three Seas Initiative, because Western European countries had to pay for everything, and the project itself resembled an attempt to rally Eastern Europe against Brussels. But this is not so, because the project is a far-sighted attempt to ensure the prosperity of the region while simultaneously ending the "bullying" by the Russian Federation and the "intervention" of the PRC. For example, the United States is simply delighted with a possible ban on the activities of the Chinese telecommunications giant Huawei in the region.
The Three Seas Initiative is a great idea. Washington, Brussels, Berlin and other Western capitals must support her. The US and the EU have already promised a lot of money, but more is needed. The EU must make sure that Hungary and other countries stop "flirting and flirting" with China, declaring their loyalty to Brussels. The project should become a long overdue reconciliation between the West and the East of Europe. After that, the EU will become the new stronghold of the wider West, the author summed up.