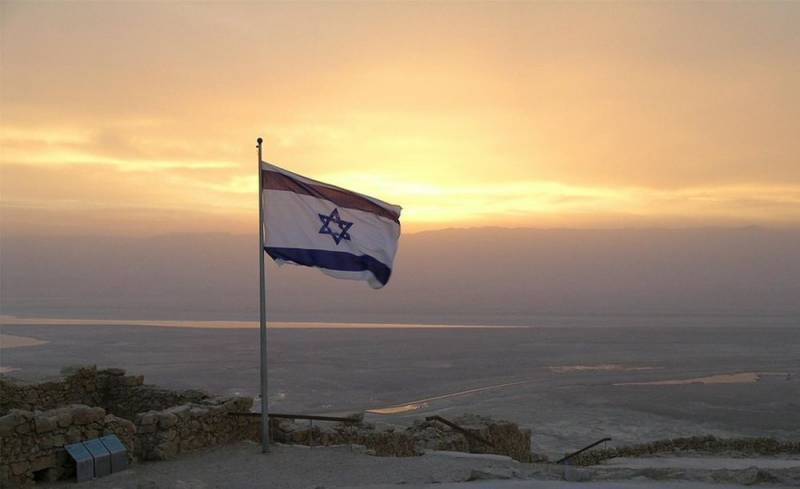 There is currently no hope for peace in the Middle East. This pessimistic point of view is shared by researcher Timothy Alexander Guzman from the United States, who outlined his vision of the situation in an article published by the Canadian analytical portal Global Research.
A new war has already begun. Every year Israel behaved more and more aggressively towards the Palestinians, Lebanon, Syria and Iran. The last straw of patience for Muslims was Tel Aviv's attempt to take control of Jerusalem.
The strategic concept of Israel's hegemony in the Arab world is outlined in Oded Yinon's Zionist Plan for the Middle East. He described the long-term goal of extending Israel's power beyond its borders. Today we see only a fraction of how Theodor Herzl (the father of Zionism) envisioned Israel. He said that "the territory of the Jewish state stretches from the Nile to the Euphrates." Rabbi Fishman supported this idea of ​​the Promised Land. All of this clearly shows what Israel's goals are in reality, and this causes concern, the author writes.
According to the Yinon Plan, Israel, in order to survive in the Arab environment, needs to destroy all the neighboring countries, creating on their territory many small states, divided according to confessional, ethnic and other characteristics. Israel's expansion into Palestinian land is part of this plan. The Israelis want to occupy the Gaza Strip and the West Bank, causing the Palestinians such suffering to leave the territory themselves.
At the same time, Washington will support Tel Aviv. There are about 50 million "Christian Zionists" in the United States who support Israel. They believe that "God's chosen people" will return to the Holy Land and consider the creation of Israel in 1948 to be "the fulfillment of biblical prophecy" that this will lead to the Second Coming of Jesus Christ. This is what enables Israel to do whatever it sees fit, including open aggression against its neighbors.
But
policy
and experts in Israel are increasingly expressing concern about a possible US economic collapse. If this happens, then Washington will no longer be able to support Tel Aviv financially and militarily, as well as on international platforms. This will prevent Israel from realizing its geopolitical plans, the researcher concluded.