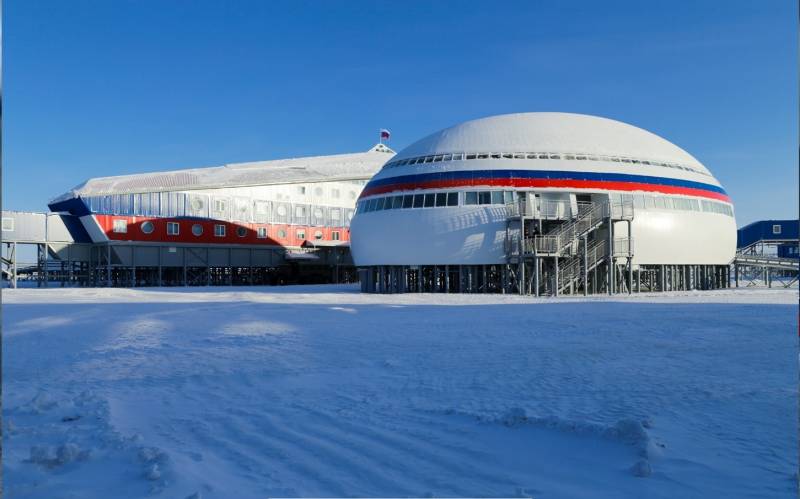 Readers of the British Daily Mail disdained about the new polar base of the Russian Armed Forces "Arctic Trefoil" on the island of Alexandra Land, a photo report from the visit which was published by the newspaper the day before. Earlier, the Russian authorities allowed a group of journalists from a number of foreign media outlets to enter the base.
Comments of site visitors (selectively):
A smart nation would keep the military nuances a secret. However, Vlad directly pounds himself on the chest, as he does in his athletic photo shoots.

- writes Jon E M.
And I would like [...] Putin to just continue to play with those inflatable weapons with which he recently threatened Ukraine []

- threw Ickerty.
Russia is not paradise. Nobody is going to invade their spaces. Accordingly, there is nothing to defend there. Making an imaginary enemy is an old gimmick designed for the inner
policy
- pointed out Maaggy.
The only modern thing there is snow

- writes Jon derisively.
90% of the Russian military is made up of empty vodka bottles and a few rusty Ladas

- practicing his "wit" John returns.
A large amount of land, plus a small and dwindling population, shout: "We want conquest." Russia would better think about its children, otherwise they will cease to exist as a nation by the middle of the century

- American Intestate scoffs.
Who would say. [In the United States] 50 million Hispanics and 35 million blacks. In the event of a major war, you will disintegrate faster than Yugoslavia

- the British kantafig replied to the previous speaker.
Well, at least all this is close to Russia and there are no other countries in the neighborhood

- notes iLoveBacon.
Economy
[Russia] is smaller than Belgium and mostly in ruins, and is Putin doing this kind of thing? Did you really think he would like to develop the economy and not start wars all year long?
- Anthony 63 asks.
If we accept that the Arctic is at the top of the world (and this is really so), then from this territory Russia can aim at any point in the Northern Hemisphere. So this is a very important strategic site.

- said David Ambler.
If you lay claim to some land, you just need to come and take it, and the West will look and do nothing! Russia and China have proved that the West is gripped by fear and incapable of anything. Soon one of these countries will seize something really valuable, and then it will be too late.

- says Slobba.
Russia has less GDP than Canada. Just check it out for yourself. Most of them
equipment
made in the eighties and constantly breaks down. Leftists are using Russia to distract Americans from an obvious and real danger - China
- called a certain ZeroYourHero.