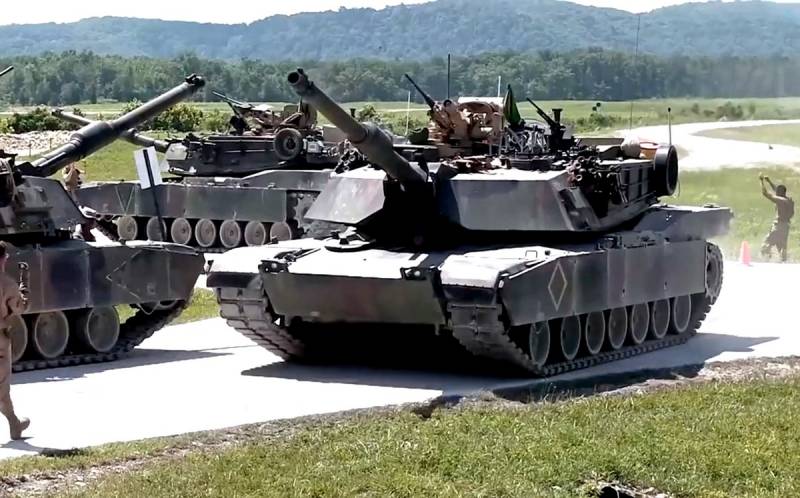 The Polish specialized Internet publication Defense 24 informed its readers that the "Russian threat" from the Kaliningrad region of the Russian Federation has seriously increased. The formation of the 18th Motorized Rifle Division of the 11th Army Corps is proceeding at a staggering pace. In addition, the disbandment of the 79th motorized rifle brigade and the organization on its basis of four separate regiments (79th, 275th and 280th motorized rifle and 11th tank regiments), which, as the Poles suspect, may become brigades, were noted.
The material also provided details of the saturation with the latest types of weapons in units and subunits of the RF Armed Forces in this direction. Comments from Polish readers were not long in coming.
The Kaliningrad region has always been of strategic importance. It has grown even more recently. It is obvious to everyone that due to the increase in the number of the US contingent in Poland, Russia had to intensify the process of militarizing the region. Washington instills fear, Moscow is forced to militarize Kaliningrad, but Polish territory will become the battlefield, and we will suffer the greatest losses. Unfortunately, the pro-American lobby in Warsaw remains strong, so our security level will continue to decline
- drew attention to Trzcinq.
The West started first, so it got what it wanted. It is not clear why Russia needs new weapons if NATO has one old junk. Modernized Russian
technique
better than NATO
- considers Logiz.
One of the readers decided to demonstrate "erudition", hoping for the support of Russophobes. He stated that by
the economy
Russia is comparable to Spain, but at the same time it has the second strongest army on the planet. He called this ratio "madness." However, he did not bother to clarify how he made the calculations.
Spain can throw Russia with its only product - tomatoes. Russia is capable of wiping out Spain with one salvo of missiles ...
- answered the previous commentator Hanys, who, based on his dialogues, is difficult to suspect of love for Moscow.
One part of the readers recalled the attempts of Napoleon and Hitler to conquer Russia, and what came of it in the end. Another part even looked into hoary antiquity, talking about the "massacre near Moscow" at the beginning of the XNUMXth century and recalling the division of the Commonwealth between the Russian Empire and Prussia at the end of the XNUMXth century.
In the general opinion of the Poles, Russia should not be underestimated - it is a serious adversary who will stubbornly fight any enemy to the very end. At the same time, Poland is better off staying away from this process, because the Russians are unlikely to attack first. Note that among Polish officials and
politicians
there are also quite sane people who are absolutely uninterested in the war with Russia.