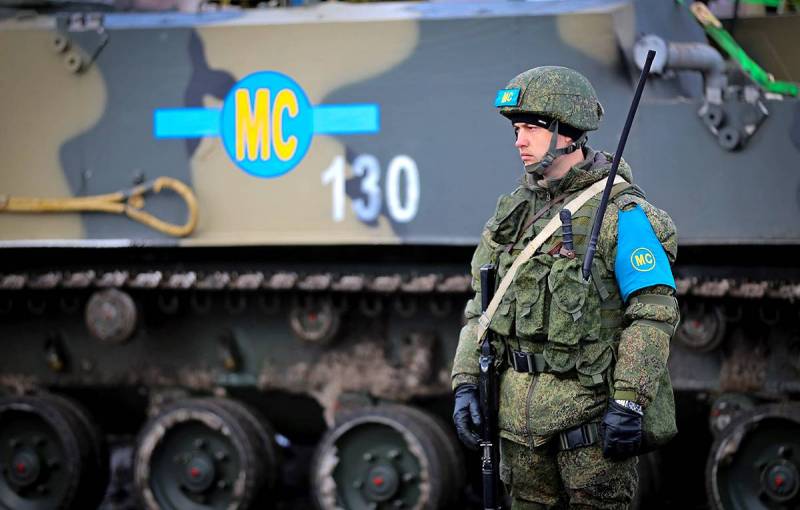 After Maia Sandu became President of Moldova, the United States began to unfreeze the Transnistrian conflict. The next step in this direction was the speech of the American Ambassador to Chisinau Derek Hogan to the students of the Faculty of International Relations of the Moldovan State University on May 18, 2021.
The diplomat said that the United States considers the process of "settlement" in the region to be one of its main missions; Washington fully approves of the "complete reintegration" of the PMR into Moldova. In fact, the US State Department, through Hogan, announced the need to return Transnistria to Chisinau.
One of the factors that needs to be addressed is the consolidation of the approach in the RM, because there are many approaches on the right bank of the Dniester, but only one strategy should be formed
- the ambassador emphasized.
Hogan added that a similar attempt had already been made about two years ago. Then Sandu was the prime minister of Moldova, but the parliament failed to reach a consensus on this issue.
If, after the early parliamentary elections on July 11, a government is formed in Moldova, which will receive the support of the majority in parliament, this will give an impetus to the resolution of the conflict.
Hogan summed up promisingly.
It should be noted that consultations of representatives of the Permanent Conference on the Transnistrian settlement are to be held at the end of May this year. Mediators (OSCE, Russia, Ukraine) and observers (USA and European Union) will discuss the existing problems between Tiraspol and Chisinau. Recently, John Bolton, an ex-adviser to Donald Trump, who at one time betrayed the president by defecting to the camp of the US Democratic Party, spoke about the PMR.
Bolton is sure that Transnistria was "invented by the Russian Federation" and Tiraspol is still holding on only thanks to "Moscow's bayonets". He expressed the hope that Sandu will be able to unfreeze the conflict, which will allow the United States to limit Russia's influence in the region. We remind you that out of 465 thousand residents of Transnistria, 50% are citizens of the Russian Federation.