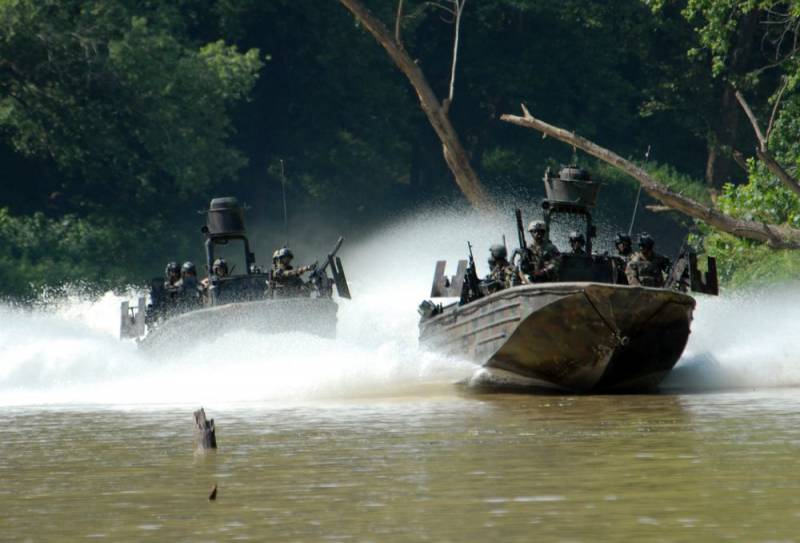 In May, the US Special Operations Command in Europe conducted several exercises in a row - Trojan Footprint-2021 and Black Swan-2021. They were attended by units from NATO countries and allies that are not part of the bloc, writes the American portal Business Insider.
The maneuvers have become relevant amid continuing tensions between Ukraine and Russia. The training scenario assumed the presence of a full-scale military conflict with Moscow from Scandinavia and the Baltic States to Eastern Europe and the Black Sea.
Colleagues from Austria, Bulgaria, Croatia, Germany, Georgia, Hungary, Montenegro, Macedonia, Spain, Ukraine and Great Britain joined the American special forces from the Navy and Air Force. The exercises themselves took place in Romania and a number of Eastern European countries. Interoperability was tested in close combat, with air support, during search, disembarkation and capture.
The Russians have turned Crimea into a gigantic and seemingly impregnable fortress, significantly increasing their presence in the region. The peninsula now guards Russia from the southwestern flank; powerful radar stations are deployed there, capable of "looking" at hundreds of kilometers around. Moscow has made Crimea a vivid embodiment of the concept of restricting and denying access and maneuver (zone A2 / AD). Its goal is to deprive the United States of dominance at sea and in the sky by creating a real threat to ships and aircraft through weapons systems, because of which they will not be able to approach the target within the range of destruction.
In the event of a conflict, Crimea will become the site of SEAL operations. Spetsnaz groups will have to land, set up ambushes, carry out all-round reconnaissance, participate in underwater special operations (place tracking sensors and magnetic mines on enemy ships). At the same time, Russian military facilities will be targets for sabotage.
The personnel will be delivered to the coast by combat boats. In the United States, there are three types of special forces combat boat teams: two specializing in operations on the high seas or ocean, and one on rivers. Therefore, you need to learn to fight now in order to avoid difficulties in the future, summed up the media.