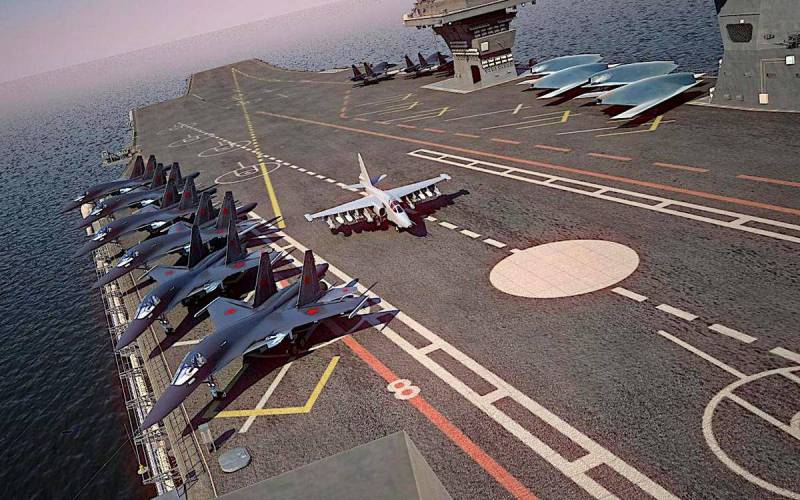 Russia may receive a new aircraft carrier in the future if the Military-Industrial Commission considers it expedient to include the plan for its construction in the state armament program for 2024-2033. It is reported by
RIA News
with reference to a member of the Marine Collegium under the government of Vladimir Pospelov.
According to the agency's interlocutor, our country already has many
technology
needed to create a warship. In particular, Russia already has nuclear power plants of the required capacity.
At the same time, some elements of the ship are still to be worked on. We are talking about the take-off / landing system, and, in fact, about the carrier-based fighters themselves, which can carry the required amount of modern weapons.
Pospelov also told about the approximate cost of the new aircraft carrier. So, according to the expert, a promising warship can cost the Russian budget half a trillion rubles. Moreover, during construction, additional costs may be required, which can increase the above amount by 10-20%.
Earlier, Vladimir Pospelov has already announced the readiness of the preliminary design for the future aircraft carrier. The Russian ship will be inferior to the American one in displacement: up to 80 thousand tons versus 100 thousand tons. However, our vessel should be cheaper than a foreign competitor.
Recall that today the Russian Navy is armed with only one aircraft-carrying cruiser - the aircraft carrier "Admiral Kuznetsov". The ship was commissioned in 1991. At the moment it is undergoing modernization.