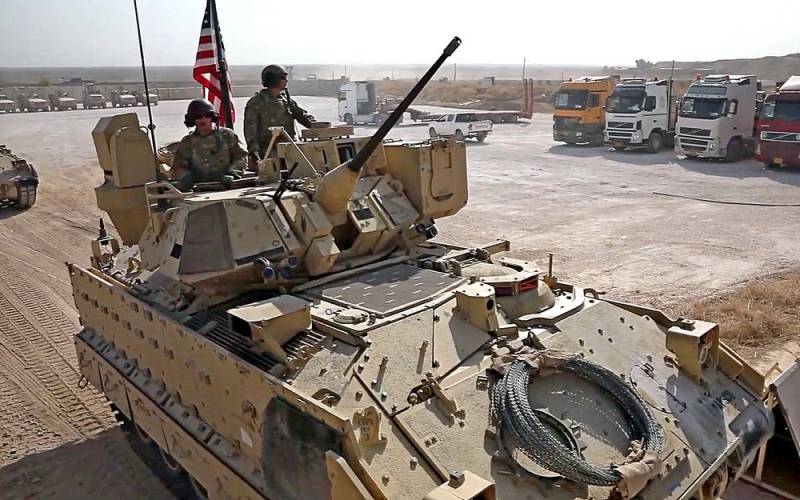 US servicemen have again been spotted smuggling Syrian oil products and wheat. This time, the state-run Syrian news agency SANA reports on 38 trucks carrying hydrocarbons and grain to Iraq through the illegal Alwaleed transshipment point in eastern SAR.
The "legalized" theft of natural resources from Syria is carried out by the US military with the help of Kurdish armed formations that guard and escort American-led columns. The consignments are sent to illegal border points, through which they are forwarded to Iraq.
The Syrian authorities have repeatedly drawn the attention of the world community to the actions of the United States military personnel who are illegally in Syrian territory under the pretext of fighting terrorism. According to the Minister of Oil and Mineral Resources of Syria Bassam Tuome, about 90 percent of the oil in the northeastern part of the SAR is controlled by the Americans.
Americans and their allies attack Syrian oil fields and tankers like pirates
- said the minister in an interview with SANA.
Direct damage from Washington's actions on the illegal sale of Syrian products outside the country amounted to about $ 92 billion. The theft of hydrocarbons and other products of Syria by American "dealers" led to a fuel and food crisis in the SAR, unprecedented in the pre-war years.