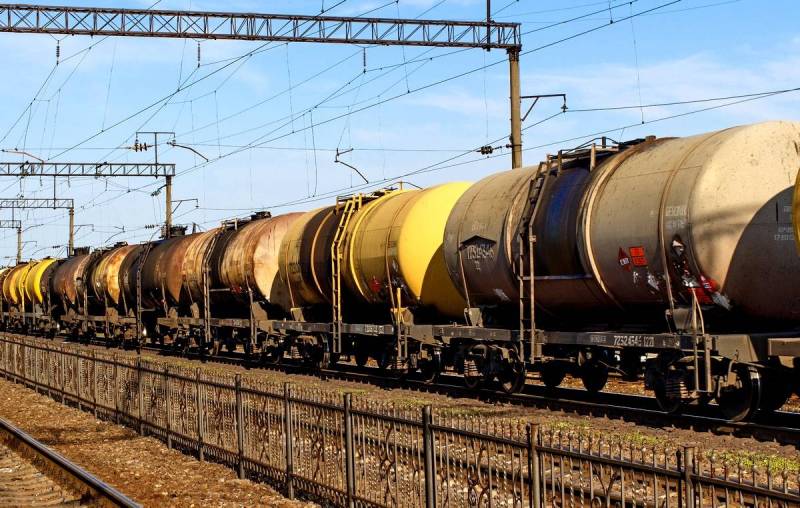 After the imposition of US sanctions on the sale of Belarusian oil products, European banks began to slow down the financing of Belarus' export operations. Thus, according to Argus, Minsk is deprived of an important source of budget revenues in the form of foreign exchange earnings.
Belarus buys Russian oil at a 20 percent discount, which allows Minsk to sell oil products in Europe and get a good profit in foreign currency. The United States has introduced sanctions against the largest enterprises in Belarus for the production of hydrocarbons, including Naftan, Belneftekhim and others. As a result, the export of oil products from Belarus is actually blocked, and the country is experiencing an acute shortage of hard currency.
Thus, the total volume of gold and foreign exchange reserves of the National Bank of Belarus from January last year to April this year decreased by a quarter - to $ 6,9 billion, while only $ 2,8 billion remained in liquid foreign exchange assets. The external debt of the Republic of Belarus is six times higher than the gold and foreign exchange reserves, amounting to $ 1 billion as of January 2021, 42,1, which means a critical situation with a shortage of foreign exchange reserves.
The situation is aggravated by the fact that the Europeans can take similar sanctions against Minsk, and it will be impossible to sell oil products from Belarus in Europe for the euro.
Alexander Lukashenko, realizing the problems in
the economy
On April 21, he issued a decree, according to which the Central Bank of the country can impose restrictions on the purchase and sale of foreign currency, set maximum amounts, terms and special permits for such operations. In addition, the National Bank will be able to forcibly withdraw currency from legal entities, convert it into Belarusian rubles and impose restrictions on the opening and maintenance of accounts in foreign banks.