On May 13, the Azerbaijani armed forces took control of Lake Sevlich (Lake Karagol, Black Lake), located between the Lachin region of Azerbaijan and the Syunik region of Armenia. According to the head of the Armenian cabinet Nikol Pashinyan, the Azerbaijani troops advanced 3,5 km deep into the Armenian territory. After the talks between Yerevan and Baku, the Azerbaijanis agreed to leave the illegally occupied regions.
According to the agreement reached, the Azerbaijani military will leave the territory of the Black Lake on Monday, May 17. Armenian parliamentarian Naira Zohrabyan reported this on her Facebook page. At the same time, the Azerbaijani servicemen will not occupy the territory of Tigranashen, as previously assumed.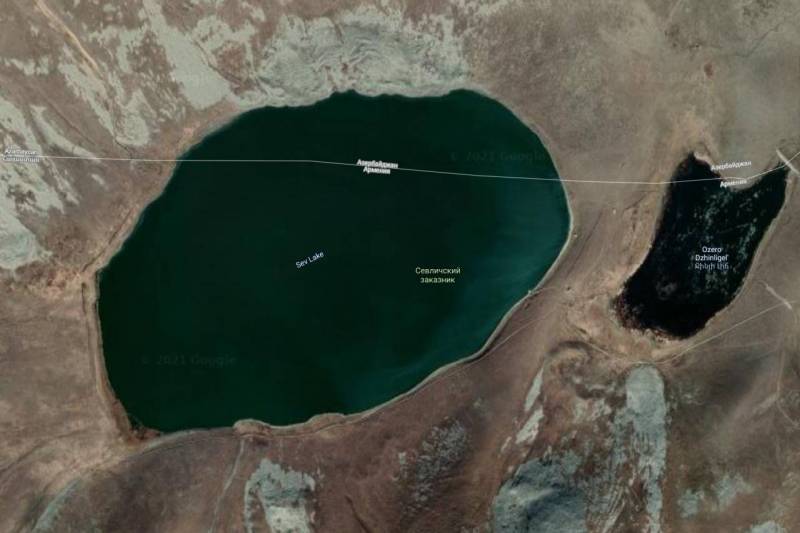 The agreement on the withdrawal of troops was confirmed by the deputy head of the community of the city of Goris (eastern Syunik region, Armenia) Irina Yolyan. The conditions for the withdrawal of Azerbaijani troops have not yet been specified - it is only known that, according to the telegrams from the Sputnik Azerbaijan channel, Baku will withdraw its combat units by 2 km. 60 Azerbaijani servicemen will remain at the three posts created. Official information about the withdrawal of Azerbaijani troops has not yet been reported.
Earlier, Nikol Pashinyan turned to Vladimir Putin to provide military assistance to Yerevan within the framework of the CSTO. In Baku, this step of the Armenian Prime Minister was regarded as politicization of the situation on the border of the two states.