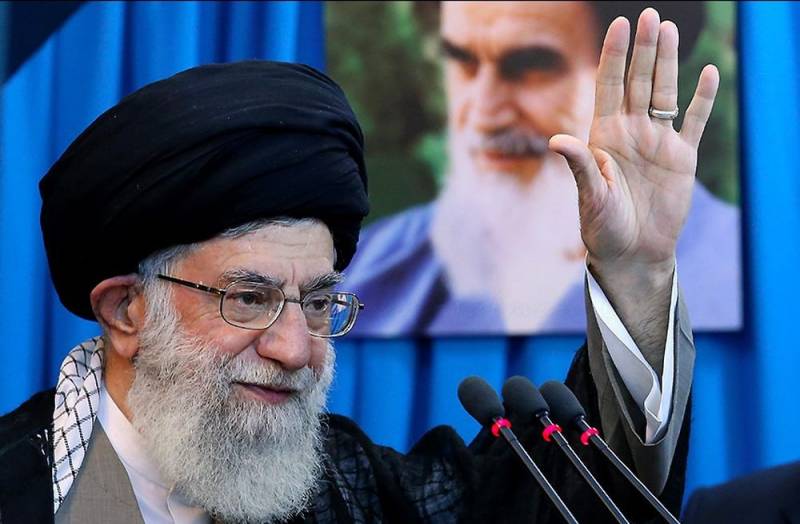 Against the backdrop of incessant armed
confrontation
For Palestinians and Israelis, the commander of the Qods special forces of the IRGC of Iran, General Ismail Kaani, spoke on the phone with Hamas leader Ismail Haniya, discussing what is happening around the Gaza Strip and Jerusalem. Tehran already
expressed
support for this Palestinian movement earlier, now the actions of the Iranians can change the balance of power in the region not in favor of Israel, The Jerusalem Post wrote on May 16, 2021.
In the conversation, Kaani assured Haniya that Iran remains a friend of the Palestinian people and supports their resistance to the common "Zionist enemy." Iranian agency Tasnim reported on May 15 that Israel's Iron Dome missile defense system is becoming less reliable in the event of large-scale missile strikes. For example, on May 13, an unprecedented amount of ammunition - 5 units - was fired from the Gaza Strip in 135 minutes. Hamas from the south maintains a high pace of hostilities, and Hezbollah is closely watching developments from Lebanon, identifying bottlenecks in the Israeli defense.
Israel is becoming more vulnerable as Iran is clearly preparing to open a second front. Tehran sent a clear signal to Tel Aviv that Hezbollah could attack from the north at any moment. The Lebanese let it slip before that they were able to fire up to 2 missiles at Israel per day. In addition, the IRGC recently announced that Iran could destroy Israel with "one crushing blow", calling the impenetrability of the Israeli missile defense system a myth.
Tasnim suggested that Hamas increased the speed, range and accuracy of its missiles "at the advice of Iran." The agency stressed that "the quality of missiles is constantly growing" and "soon the Palestinian resistance will be able to create more advanced weapons."
Iran is now as close to entering a conflict with Israel as ever. Tehran predicted the beginning of another round of confrontation between Israel and Hamas on May 6. Hamas started the war on May 10, Jerusalem Day (Al-Quds Day). It was a frank message, the Israeli media summed up.