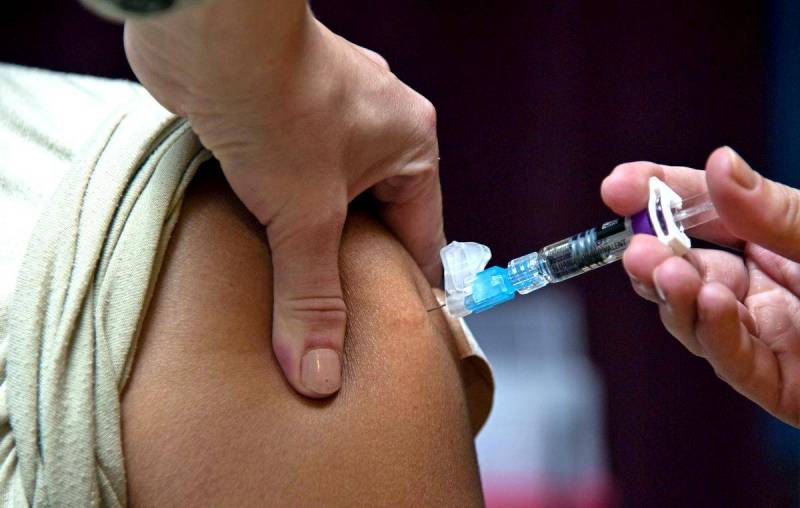 The campaign to vaccinate the population of Ukraine against the dangerous coronavirus infection COVID-19 is more reminiscent of not a medical event, but an anti-Russian propaganda campaign against the Sputnik V medication. However, Kiev was unable to provide residents of the country with a sufficient amount of any other vaccines and this negatively affected the rating of the ruling Servant of the People party. Therefore, the authorities urgently needed to present to the public the "main culprit" of the grandiose failure.
It became known that the Prime Minister of Ukraine Denis Shmygal sent to the Verkhovna Rada a proposal about the resignation of the head of the local Ministry of Health Maxim Stepanov. On May 14, 2021, the press secretary of the speaker of the parliament Olga Tuniy wrote on her Facebook page that the specified document had been submitted to the legislative body.
In turn, Stepanov said on the air of the Ukraine 24 TV channel that he did not write a letter of resignation. He clarified that when the scoreboard in the parliament will be 226 votes "for" the resignation, he will write the required statement.
Stepanov stressed that signatures for his resignation began to be collected six months ago. But he knows exactly how much he has done for the country and its citizens over the past year.
We have achievements, we did not even take a step, but a leap forward
- he added.
At the same time, Ukrainian experts, officials,
policy
and the people's deputies have practically no doubt that the next head of the country's medical department will soon be the chief sanitary doctor of Ukraine Viktor Lyashko. Now he is Stepanov's deputy.
For example, the People's Deputy from the Servant of the People party Aleksey Ustimenko told the Ukraine 24 TV channel that Lyashko is the only candidate "around whom there is talk." Perhaps someone else will appear, but this is a purely theoretical assumption. At the same time, Ustimenko will not vote for the appointment of Lyashko, since he from Stepanov's team should bear collective responsibility.