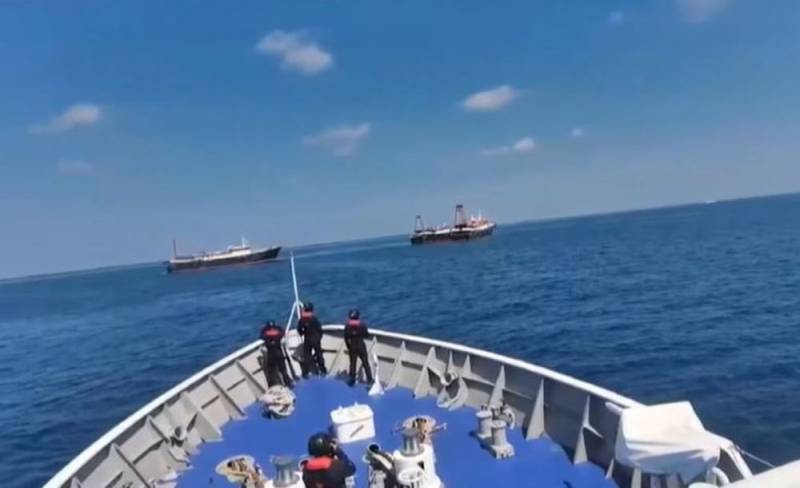 Tensions in the South China Sea are on the rise. The Spratly archipelago (about 50 islands) is a large fishing area, and six states (China, Taiwan, the Philippines, Vietnam, Malaysia and Brunei) are trying to sort out relations for it, the oldest English-language newspaper in Hong Kong, South China Morning Post, writes.
On May 4, 2021, Beijing called on Manila to "respect China's sovereignty" and to withdraw the fishing vessels and ships of the Philippine Navy from the disputed islands "without complicating the situation." In response, Filipino President Rodrigo Duterte rejected the Chinese claims.
First of all, I do not want to fight China, we are deeply grateful to Beijing. But we have our own position. And I want to declare here and now that our ships, which are on Pag-As (Titus) and elsewhere, will not move back an inch. You can kill me, but we will stay there and our friendship will end there.
- said Duterte in a televised address on May 14, 2021.
The Philippines has increased its presence in the disputed area, considering the surrounding waters to be its exclusive
economic
zone. In the PWI, Manila also included Titu Island, located near the Chinese military base. In the area, Filipinos counted hundreds of Chinese fishing boats manned by "militias".
Manila this week announced plans to build a logistics center on Titu, the second largest island in the archipelago. The node will allow the Philippine Navy to replenish supplies and better control the surrounding waters. The Philippine military has also announced plans to install surveillance cameras in some locations.
After the televised address to Duterte, there was criticism from the Philippine opposition. The head of state has repeatedly stated his desire to be at a distance from the United States and develop friendship with China. Now they remembered it, and at the same time they accused him of "defeatism." Critics said the president's statements should be viewed with a healthy dose of skepticism. They recalled that Duterte himself called his election promise a joke - to ride a jet ski to the disputed area with the Philippine flag, the Hong Kong media summed up.