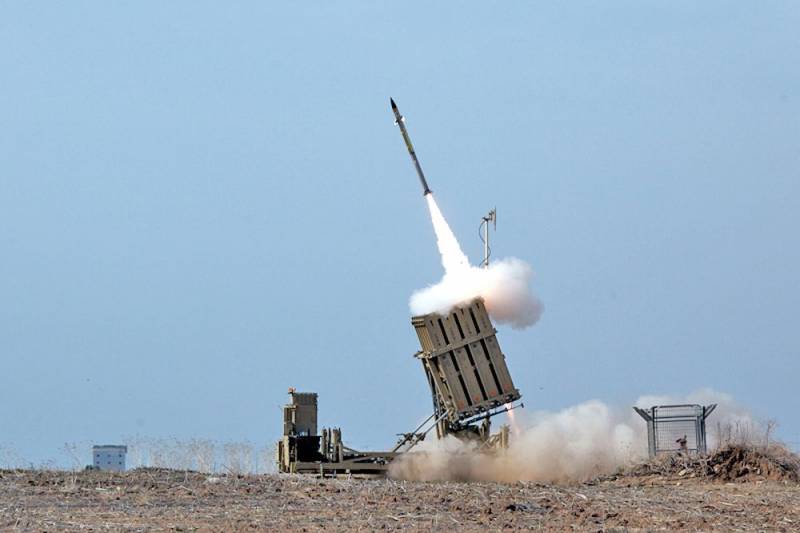 The next round of bloody confrontation between the Palestinians and the Israelis has been going on for six days. On May 10, 2021, Hamas and other Arab groups launched the Jerusalem Sword military operation, subjecting Israel to massive shelling. On May 11, Tel Aviv responded with the military operation "Guardian of the Walls" and began to launch missile and bomb strikes on the Gaza Strip.
It should be noted that it all started with
attempts
the Israeli authorities to evict thousands of Arabs from the Sheikh Jarrah area and take control of the Al-Aqsa Mosque on the Temple Mount in Jerusalem. After that, rockets flew to the cities of Israel. It became known about the death of 7 people and dozens of wounded.
By the morning of May 15, 2021, more than 2 thousand various missiles had already been fired from the territory of the Gaza Strip at Israel. Some of them have a range of 120 km. Hamas also used loitering ammunition and drones for the first time.
On the evening of May 14, three missiles were fired towards Israel from Syrian territory. Two of them fell in the southern part of the Golan Heights, and one on the side of the SAR.
The IDF informed that missile launches from the territory of Lebanon and Syria were also recorded. It is reported that on 13 May, there were
launched
three rockets that fell in the Mediterranean Sea off the country's northern coast. However, Israeli media claim that one of these missiles exploded near a settlement in the Western Galilee without causing harm. At the same time, the Lebanese media clarified that law enforcement officers have already detained suspects of involvement in this launch.
According to the Palestinian Authority, by the evening of May 13, attacks by the Israeli military in the Gaza Strip had killed more than 100 people, injured over 1 people, destroyed or damaged 886 buildings and destroyed 858 vehicles.
Israel began to pull its Ground Forces to the borders of the Gaza Strip. Palestinians fire at Israelis from ATGM. As a result, at least two Israeli soldiers were killed.