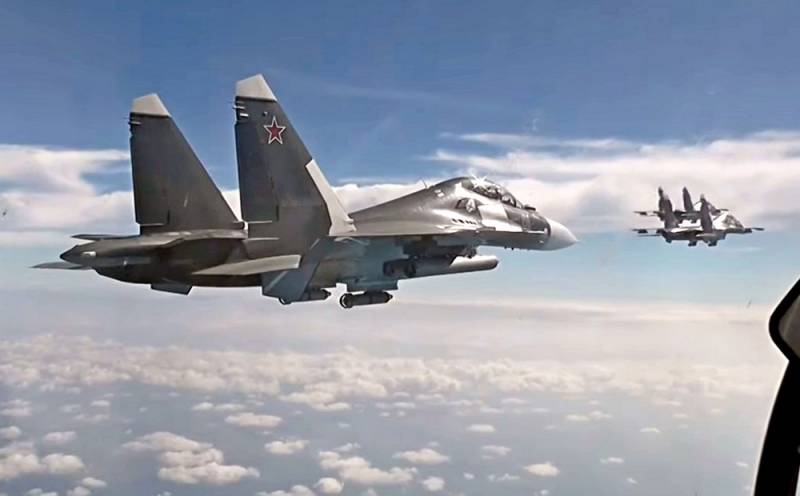 On Tuesday 11 May, the Russian Su-30SM interceptor
flew out
towards two French Dassault Mirage 2000D fighters and a C-135FR tanker, located above the Black Sea waters near the southern borders of Russia. Thus, the Russian Aerospace Forces thwarted the reconnaissance plans of the North Atlantic Alliance.
This week the crew of the Russian Su-30 interceptor witnessed a NATO reconnaissance operation
- noted Forbes.
Initially, the West argued that the planes were only testing the defenses of Russia's southern borders. However, French fighters carried out a reconnaissance mission, since under the belly of each of them were containers with special equipment for detecting the radars of a potential enemy. That is, NATO fighters tried to work out in detail the location of Russia's defense complexes in the Black Sea region.
According to American experts, it is just appropriate to use multipurpose fighters for such purposes, since they are less visible to air defense systems and can evade interceptors with afterburner.