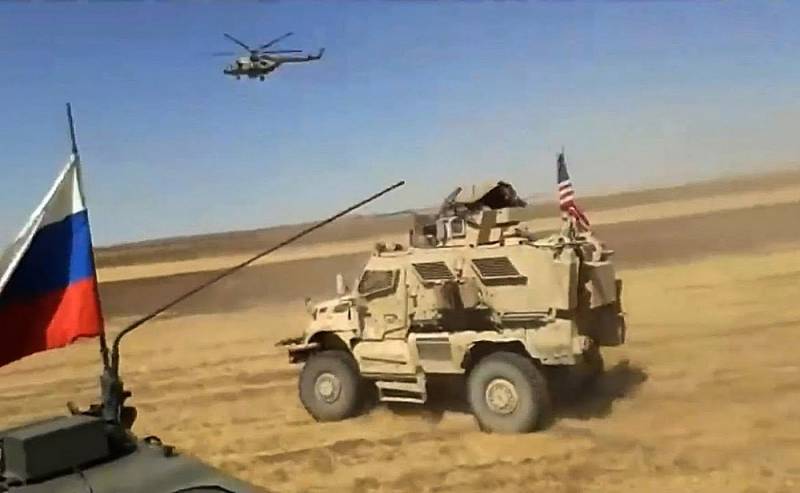 On Thursday, May 13, in the province of Haseke in northeastern Syria, a moving convoy of US troops was stopped by a Russian military police patrol, forcing the Americans to turn back. According to the Russian Ministry of Defense, the US military violated the deconfliction agreement by moving along an unspecified route.
The Russian military department commented on the incident with the United States military personnel illegally staying in the SAR.
Column of the American military
equipment
as part of six armored vehicles of the "MRAP" type, it moved along the M-4 highway to the west along an uncoordinated route and without prior notice, after which it was stopped by a patrol of the Russian military police and returned back
- said in the Declaration of the Ministry of Defense on Facebook.
At the same time, eyewitnesses noted that the division of the American troops consisted of a large number of soldiers, while the Russian military was few. Nevertheless, the Americans were forced to turn back.
The servicemen of the two countries quite often intersect in Syria, which sometimes leads to unpleasant incidents. So, in August 2020, armored vehicles of the Russian Federation "Tiger", "Typhoon" and "Ural", accompanied by a Mi-8AMTSh helicopter, blocked the movement of a convoy of US military personnel in Hasek. Several US soldiers were lightly injured, according to Reuters.