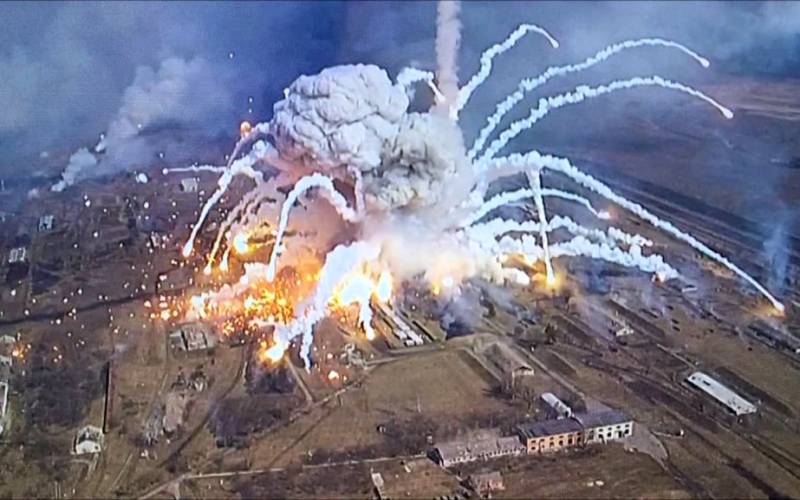 Czech readers on the iDNES.cz portal vigorously commented on the official refusal of the Russian Federation to pay any compensation for the explosion of ammunition depots in Vrbetica in 2014. Previously, official Moscow categorically denied any involvement in those events.
Comments of Czechs:
We did the right thing in assessing the damage caused by Russia and demanded compensation from it extremely harshly. Another thing is that Putin's Russia will not compensate him. We never got anything good from Russia. The so-called "liberation" was just an expansion of the Russian Empire at the expense of a vassal state, simultaneously robbed

- writes Tomáš Holek.
Payment of compensation would mean an admission of guilt, and for this reason alone, no one will pay anything. Russia will never admit its guilt [...]

- writes Jakub Krejčí.
Does anyone really think that Russia is compensating for something when it has not even paid for the damage caused by their presence of troops and has not paid off its national debt to the Czech Republic?

- Rostislav Caha got angry.
We should be glad that Russia calls us a vassal of the United States. This means that she no longer considers us her vassal. Perhaps we will someday see a normal government in Russia and hear at least an apology

- writes Jiří Sochor.
Anyone expecting something different? If you cannot get along with the Russians [...], it is best to sever ties with them and let them go with the flow ... Nothing worthwhile has ever come from Russia

- pointed out by Petr Švejkar.
It could not be otherwise, since we are sending ambassadors to watch their militaristic threats, which they call "celebration." Russians are not civilized and any kindness is automatically perceived as weakness. Anyone who thinks he will receive compensation from the state, which is sending in murderers, is too naive. They will not pay, and they will also make fun of us. Besides, how much real estate and businesses in our country are owned by Russians? And where did they get so much money if they came from a poor and backward country?

- says Gustav Kříž.
Has anyone ever wondered why the West did not react at all? I offer several options. 1. He doesn't give a damn about us. 2. He wants to have good relations with Russia and do business with it. 3. He considers these accusations nonsense. 4. He makes fun of how we single-handedly attacked a great power. 5. Combination of all previous options

- David Jech sneers.
Any court will first want to get clear evidence of guilt and only then can compensation be claimed

- reminded Tomáš Vrána.