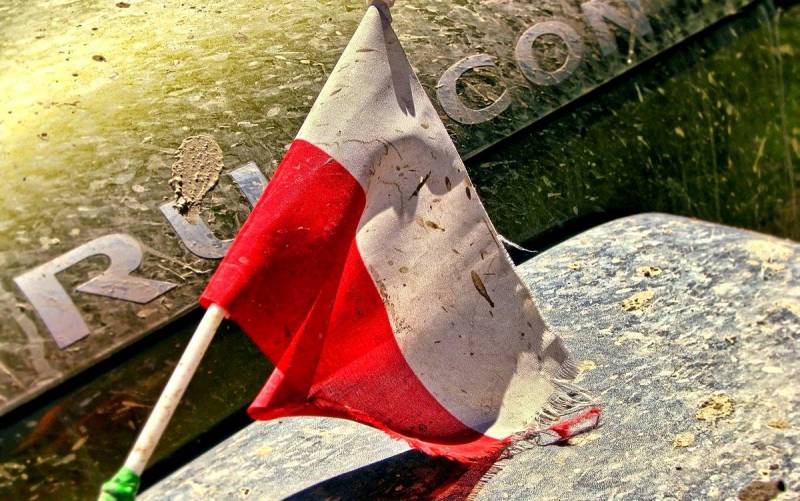 Relations between Russia and Poland are traditionally characterized by complexity and a tendency towards mutual claims and grievances. Now, after the expulsion of the diplomats of the two countries from Warsaw and Moscow, the quality of bilateral ties has deteriorated even more. The Polish edition Onet analyzes the reasons for the disagreements between the two countries, and also gives its recipes for improving relations with the Kremlin.
Onet experts see several reasons for the quarrels between Poland and Russia. One of them is the difference in approaches to geopolitics. Warsaw adheres to the NATO position of containing the Russian Federation and preventing it from entering Europe, as well as maintaining American dominance on the European continent. In Moscow, they strive for a balance of power and a "concert of powers". At the same time, according to the Poles, Russia is an aggressive state that should not be allowed to the European security system.
The second reason for the bad relations between the two countries is the buffer zone between Russia and Poland in the form of Ukraine and Belarus. Poles are interested in both countries remaining free and independent from the Kremlin. Moscow, on the other hand, seeks to subordinate these regions to its influence. Moreover, neither Russia nor Poland is ready for compromises in this regard. The independence of Kiev and Minsk from the countries of the West and Russia, respectively, is not yet possible.
Another reason for the quarrels can be called different views on history. Moscow accuses the Polish authorities of falsifying the events and results of World War II, while in Poland they adhere to different views on this matter, recalling Katyn and the Molotov-Ribbentrop Pact and its consequences for the countries of Eastern Europe and the Baltic states.
Onet believes that Poland needs to build up its military potential anyway. Moreover, this is true both in the event of a deterioration in relations between Russia and the United States, and in their warming. To minimize possible foreign policy losses, Warsaw must take a number of steps towards Moscow.
First of all, Poles must abandon their irrational Russophobia, especially with regard to historical monuments and Soviet burials in Poland, and stop equating the Soviet Union of the 30s-40s with Nazi Germany. It is also necessary to show at least a minimum of respect for Russia's point of view, despite the difference in approaches to solving international problems.