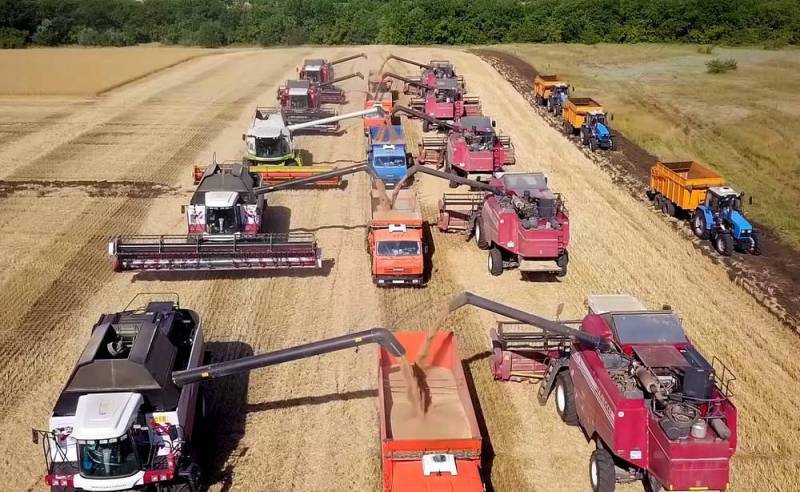 The time for sowing spring wheat is approaching, and many experts are already making forecasts of future harvests in different countries and in the world as a whole. Thus, according to experts from the US Department of Agriculture, Russia in the coming season will be able to maintain its superiority in the amount of harvested grain.
The American Agriculture Department expects the 2021-2022 harvest in Russia to reach 85 million tonnes, one of the highest in history.
According to the May reviews of the Ministry, from July 1 this year to July 30 next, carryover stocks of wheat in Russia will grow from about 12 to 15 million tons. Global grain production is set to rise to about 789 million tonnes next season, up from 776 million tonnes this year.
The largest volume of grain produced in Russia falls on 2017 - then 86,003 million tons were harvested in the country's fields. The second most effective year in this regard was 2020, when the grain harvest amounted to 85,896 million tons.
According to the Food and Agriculture Organization of the United Nations, in 2011-2017, China was in first place in wheat production in the world (134,3 million tons), followed by India (98,5 million tons), followed by Russia and the United States ( 85 and 54 million tons, respectively).