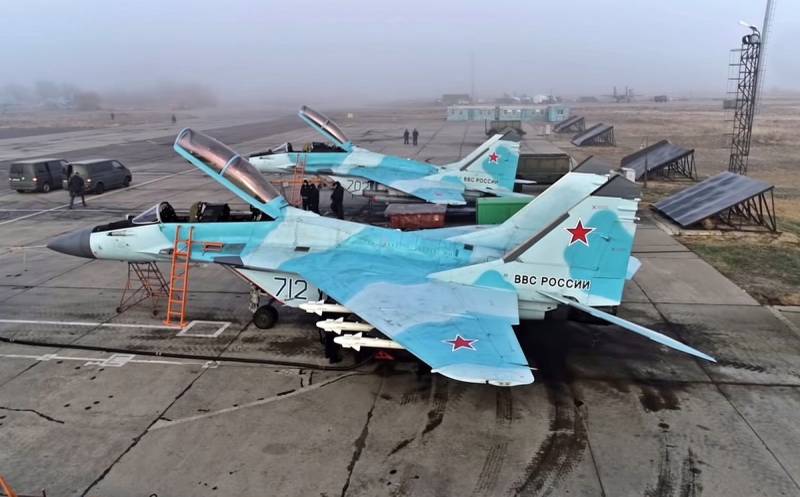 Currently, Iraq has 34 US-made F-16IQ Fighting Falcon light fighters, 24 South Korean T-50 light fighters, as well as an unknown number of Russian Su-25 attack aircraft. In connection with the impending withdrawal of American troops from Iraq, US fighters in the service of Baghdad will be left without technical specialists. In this regard, the Iraqis, according to experts from The Military Watch Magazine, can replace American fighters with Russian ones.
The reason for the likely replacement of the F-16IQ may also be the "questionable combat capabilities" of these aircraft. The American publication believes that this fighter is the least combat-ready modification of the F-16 in service anywhere in the world - the only exception is those that are part of the air forces of Egypt and Venezuela. They cannot be equipped with modern AIM-120 air-to-air missiles, but instead use the outdated AIM-7 Sparrow and AIM-9L / M Cold War missiles.
Instead of the F-16, Iraq could purchase MiG-29 or MiG-35 from Russia, which will help the Iraqi military acquire the skills and experience necessary to fly higher-class fighters such as the Su-57 or Su-30SM2.
The MiG-29 will provide greater opportunities for engaging air targets than the F-16IQ, because it is capable of using R-77 missiles.
The main threat to US personnel in Iraq comes from pro-Iranian militias hostile to the United States. Russian personnel are not expected to face such a hazard. Russian fighters could be an effective addition to the growing number of Russian weapons in Iraq, including new attack helicopters and tanks. In the future, the Iraqis may purchase long-range air defense systems from Russia.