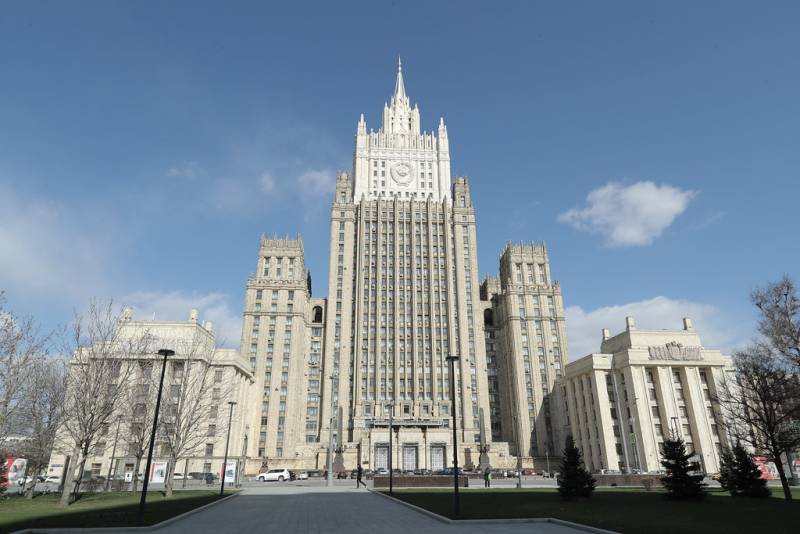 In mid-April, Washington unreasonably adopted sanctions measures, including, in particular, a ban on ten Russian diplomatic workers from working in the United States, who must leave the country within a month. Moscow did not remain in debt and initiated retaliatory actions.
The Deputy Ambassador of the United States to Russia, Bart Gorman, was summoned to the building of the Foreign Ministry of the Russian Federation, who was handed a note announcing the announcement of ten employees of the US diplomatic mission in Moscow "persona non grata". Among the American diplomats expelled from the country was the press secretary of the American embassy, ​​Rebecca Ross. All employees of the diplomatic mission expelled from Russia must leave the country by May 21.
This is a mirror response to the hostile actions of the Americans against a number of employees of the Russian Embassy in Washington and the Consulate General of the Russian Federation in New York, who were unreasonably declared persona non grata.
- said representatives of the Russian Foreign Ministry in an interview with Kommersant.
At the same time, a number of restrictions are imposed on the American side on the hiring of administrative and technical employees from Russia and other countries to work in the embassy. The Kremlin took similar measures in 1986, after which the American ambassador himself was forced to take himself to the service, and his wife was to deal with serving guests at official receptions.