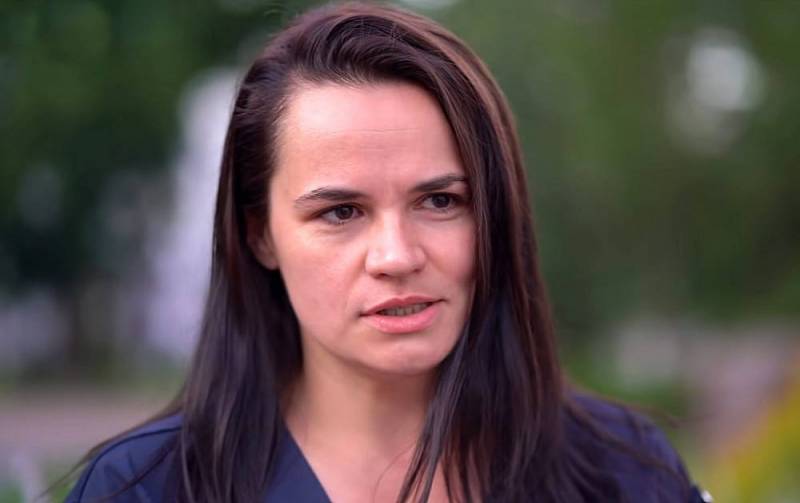 The presidential elections in Belarus took place on August 9 last year, and Alexander Lukashenko won a convincing victory in them. However, many Western leaders still cannot come to terms with the defeat of Svetlana Tikhanovskaya and recognize her as the Belarusian leader.
According to Franak Vyachorka, assistant to Tikhanovskaya for international affairs, a number of Western countries accept her as President of Belarus, rendering the disgraced
policies
signs of attention inherent to the head of state.
In letters and appeals from officials, she is called President-Elect (elected president who has not taken office) or Madame President
- emphasized Vyachorko, specifying that in this way American, Italian, Polish, Baltic parliamentarians, as well as deputies of the legislative bodies of other states, turn to her.
The candidate who lost the August elections in Belarus was assigned presidential guards and a protocol service during his visit to the capitals of other countries. During the meeting with Angela Merkel, Svetlana Tikhanovskaya enjoyed all the privileges and attributes of the head of the Belarusian state, the only exception was the absence of a mandatory joint press conference for such cases.
After the defeat in the presidential campaign, several criminal cases were brought against Tikhanovskaya, and she left Belarus. Abroad, she called on leaders of other countries to refrain from recognizing Lukashenka as the legitimate head of the Republic of Belarus. A number of Western countries supported the failed president of Belarus and demanded that Minsk hold new elections.