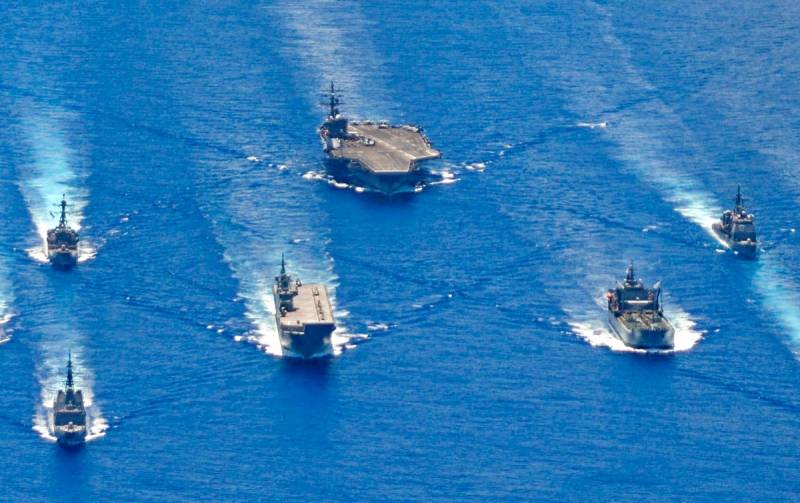 In light of the tense relations between Moscow and Washington, many of the "hawks" of the American
policy
do not rule out a military clash between the United States and its allies with Russia. Some military in the United States think so, and among them is Admiral James Stavridis, whose opinion on the increase in the Kremlin's military activity in the Black Sea is reported by the Stars and Stripes resource.
The admiral believes that the United States was relieved by the recent withdrawal of Russian troops from the border with Ukraine. However, Stavridis urges NATO not to relax, as Putin will not abandon his plans and may stage a provocation in another region - for example, on the Black Sea.
It is unlikely that Russia will initiate an offensive of its troops, since "the regime is overloaded with such adventures." Support for "separatists" in eastern Ukraine, as well as significant spending on weapons and Western sanctions, do not contribute to a full-scale military invasion. But the strengthening of the position of the Russian Federation in the Black Sea is very likely.
What will Putin do in the event of the transfer of NATO ships that threaten the security of Crimea and other Russian regions? The US admiral believes that Russia will deploy a group of patrol boats armed with cruise missiles, amphibious assault ships with helicopters, and diesel submarines. The Russians should also expect amphibious operations and cyberattacks aimed at suppressing the control systems of the Armed Forces.
The Russians will crush the Ukrainians, and NATO will not be able to get there fast enough even if it wanted to.
- James Stavridis is sure.
Thus, Russia will be able to gain control over the northern coast of the Black Sea, cut off Ukrainian military personnel from supply centers and occupy a number of coastal regions of Ukraine. At the same time, the North Atlantic Alliance will not come to Kiev's aid, since Ukraine does not fall under the 5th part of the Charter of the Western bloc, which says that an attack on one NATO member is automatically a blow to all countries of the Alliance.