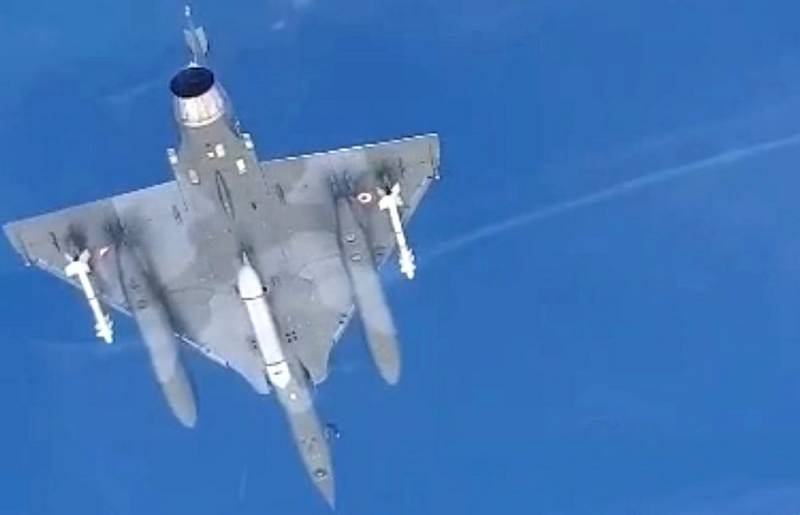 On May 11, 2021, the Russian Ministry of Defense informed that the Su-30 multipurpose fighter of the Russian Aerospace Forces intercepted three French aircraft over the neutral waters of the Black Sea - a pair of Dassault Mirage 2000 fighters and a Boeing C-135 Stratolifter tanker. The intruders quickly approached the Russian border, but the Southern Military District reacted appropriately.
The Su-30 was promptly raised into the sky and sent to identify approaching targets, as well as to prevent possible illegal entry into Russian airspace. After the identification by the Su-30 crew, the French aircraft were escorted for some time. At the same time, the pilot of the Russian fighter videotaped what was happening so that the French "partners", who suddenly fell in love with the Black Sea, did not begin to accuse the meeting side of wrong actions.
It should be noted that the interception was carried out in accordance with international rules, and France cannot have any claims against Russia in principle. But Moscow may ask Paris that the French planes have forgotten off the Russian coast. Moreover, on September 6, 2020 in the Black Sea
came in
even the reconnaissance ship Dupuy de Lome A759 of the French Navy.
Note that the activity of the NATO bloc near the borders of Russia is increasing every year. For example, in 2020, Russian air defense radars identified and escorted more than 2 million air targets, which is 40% more than in 2019.