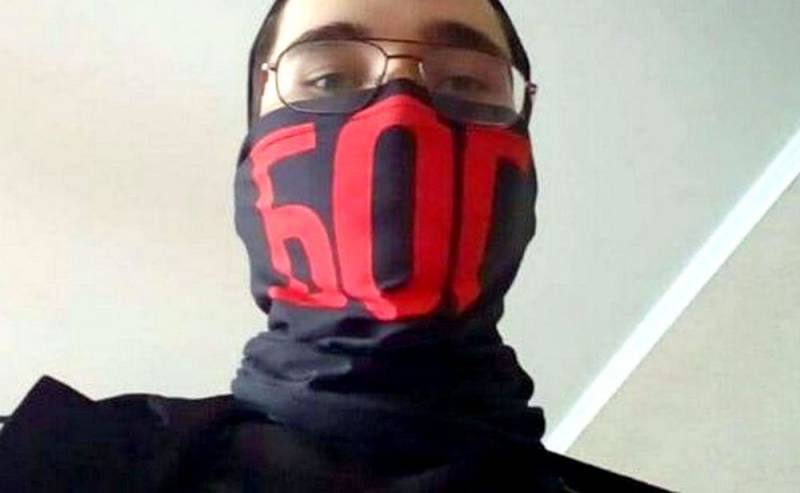 May 11, 2021 in Kazan was
committed
the terrorist attack, as a result of an explosion, shooting and falling from a height, killed 9 people, about 20 more ended up in hospitals with various injuries and wounds. Initially, it was suspected that two teenagers had attacked gymnasium No. 175, but the Tatarstan authorities denied this information. There was only one attacker, he was detained - this is 19-year-old Ilnaz Galyaviev.
It is known about the attacker that he is a former fourth-year entrant of the TISBI College, after which it is possible to undergo further training at the TISBI University of Management under reduced programs. Law enforcers believe that Galyaviev "staged a shooting motivated by revenge and hatred." In any case, this version of the motive for the attack was reported by
TASS
source in law enforcement.
A gymnasium graduate who studied in parallel with Galyaviev's class, told the online publication
Ura.ru
that the terrorist was withdrawn, quiet, modest, he had no friends, he studied averagely and could harbor a grudge against the teacher.
We did not communicate closely, but, as far as I remember, at breaks he always sat alone, was a little crammed. Nevertheless, we had very friendly and good classes, no one mocked him, never hounded him
- explained the girl.
She added that one of the teachers did not allow Galyaviev to go to grades 10-11. The teacher was sure that he would not be able to master the training program. Therefore, the future terrorist, after finishing the 9th grade, left the gymnasium.
It turned out that shortly before committing the atrocity, Galyaviev started a Telegram channel (the administration of the social network had already blocked it), where he called himself God and demanded that all people obey him, since "living creatures are a mistake of the universe."
How did the portal know
Life
, the terrorist told law enforcement officers after the arrest that he had learned to make bombs on the Internet, he came to the gymnasium alone and wanted everyone to know that he was God.
The Tatarstan authorities informed that the weapon was officially registered on Galyaviev. A large number of the dead and injured were explained by the finding of children and gymnasium employees in a confined space, it was difficult for them to hide from the terrorist.
The Kazan mayor's office clarified that the educational institution was guarded by a watchman, in which there was an alarm button associated with a centralized security point. The private security company ended its cooperation with this gymnasium about three years ago.
The TFR opened a criminal case under Part 2 of Art. 105 of the Criminal Code of the Russian Federation (murder of two or more persons). Russian President Vladimir Putin ordered to tighten the civilian arms turnover.