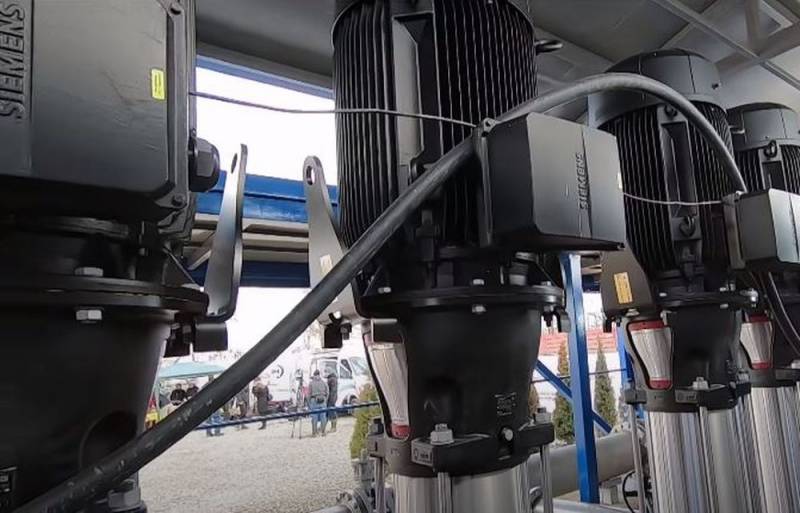 Despite anti-Russian sanctions, leading European companies are helping Crimea to resolve the water issue. They supply the Russians with equipment regardless of restrictions. Therefore, Kiev should start legal prosecution of the heads of firms from the European Union supplying products to the "occupied" peninsula. Boris Babin, the ex-representative of the "President of Ukraine in the Autonomous Republic of Crimea", a lawyer, told about this to the Nastoye Vremya TV channel (this media is recognized as a foreign agent in the Russian Federation).
The expert called on Ukrainian law enforcement officers to open criminal proceedings, since in April 2021, pumps and other equipment from Grundfos (Denmark) and Siemens (Germany) began to operate at the Beshterek-Zuysky water intake, which provides Simferopol with drinking water. He was outraged that the Europeans are involved in the water supply of the Crimeans.
Babin explained that the aforementioned equipment is industrial - "this is not some kind of suburban pump." We are talking about specialized pumps with increased performance. Therefore, they need to be certified, insured and provided with warranty service. For a lawyer, it is obvious that the supply of such products is possible only when a number of activities are carried out: preliminary approvals, calculations of capacities and installation on the ground. This suggests that the business was not done without the European companies themselves.
Nobody forbids Ukraine today to initiate a criminal case against Siemens management. Include Siemens in the sanctions lists together with a Danish partner. Is this being done? The question is rhetorical. I think that if at least one large company is included in the Ukrainian lists, it will be a lesson for everyone else.
- he said.
We remind you that the editorial office of the Russian-language TV channel "Present Time" is located in Prague (Czech Republic). It was created by the propaganda organizations Radio Free Europe / Radio Liberty and Voice of America (retransmission of both is prohibited in Russia) with the support of the US State Department.