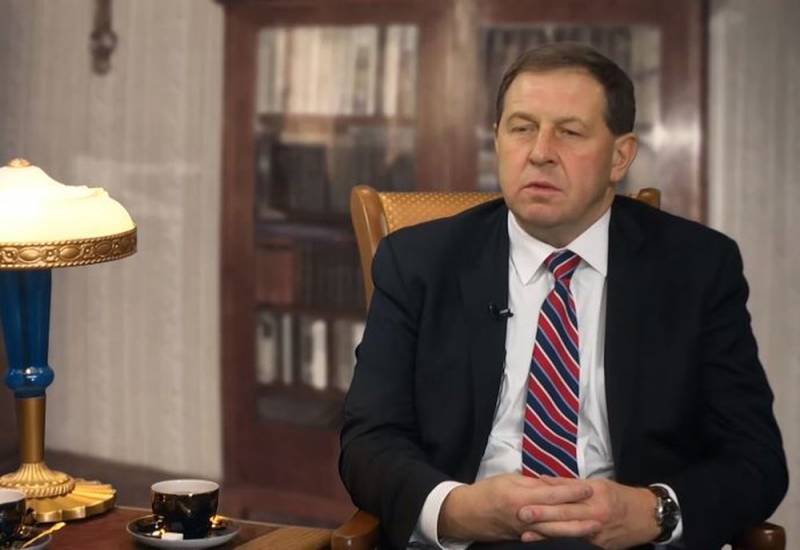 As a result of the military-diplomatic tensions observed in April 2021 between Russia and Western countries due to the crisis on the Ukrainian border, the Kremlin managed to emerge victorious in the confrontation and acquire new trump cards. On May 10, during the program "Hour Golovanov" on the TV channel "Ukraine 24", this was stated by a senior researcher at
policy
security "(Washington), President of the Russian NGO" Institute for Economic Analysis "(recognized as a foreign agent in the Russian Federation), ex-adviser to Russian President Vladimir Putin (200-2005) Andrei Illarionov.
According to the interviewee, Moscow did what it wanted, and Kiev was in a losing position.
Putin received very important information. This is a test of the reaction both in Ukraine and the reaction of the West in relation to the possible deployment of the crisis
- he said.
The United States has made it clear to Russia that it does not support Ukraine's entry into NATO in the foreseeable future. Washington will not send its troops to Ukraine and military aid to Kiev will not be increased.
This is very important information for Putin, for the possible next steps that he is preparing to take in relation to Ukraine.
- he stressed.
He named the ambiguous situation in which the President of the United States Joe Biden found himself as another most important acquisition of the Kremlin. At first, the American called the Russian leader a "killer", and then began literally begging for a meeting with the President of the Russian Federation. Now Putin is making good use of this situation, and Biden regularly talks about his desire to speak in person.
That is, he (Putin - ed.) Also received his legitimization in the international space. Putin not only took part in the Biden climate summit, where there was no Vladimir Zelensky, but there were 40 leaders. Putin was, but Zelensky was not. Now he still gets a direct meeting for two. And, apparently, he will receive more on his own terms, as he continues this game. Here's what Putin got before our eyes
- explained Illarionov, who has lived permanently outside the Russian Federation since 2006.