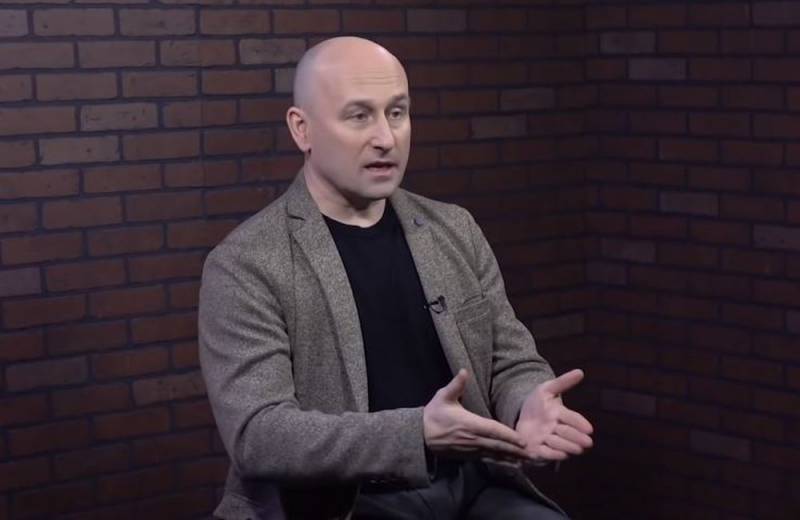 Ending the war and establishing a long-term and lasting peace in southeastern Ukraine will not work in the near future. This was announced on May 10, 2021 by the Russian historian Nikolai Starikov during the online marathon "Donbass is Russia!", Organized by the public movement "Donetsk Republic". At the same time, he named a way to stop the conflict, which has been going on for more than 7 years.
According to Starikov, the most reliable way to end the bloodshed in Donbass is to "resolve the issue" of the existence of the current government in Ukraine.
The issue of establishing a lasting and long-lasting peace cannot be resolved without resolving the issue of the current Kiev regime and the Ukrainian state. <…> Americans need a constantly bleeding wound. They need an excuse for the potential, constant involvement of Russia in the war, for the possible demonization of Russia, for any purpose - not to finish building Nord Stream 2, build a new iron curtain, declare another batch of sanctions, it doesn't even matter for what. As a result, this war will last a very, very long time in such a frozen state, if the political preconditions for its end are not created.
- said the expert.
Starikov noted that the desired result can be achieved with the help of mass passportization of residents of Ukraine, granting them citizenship of the Russian Federation. He is confident that after tens of millions of Russians appear in Ukraine, "the question of war will disappear by itself," like a number of other problems.
The expert recalled that a single Soviet people was divided several decades ago. After that, independent states appeared and territorial disagreements arose between them, and also began adding fuel to the fire of contradictions from the West.
Starikov believes that Moscow has not yet made the necessary decision. Therefore, the main task of social
political
forces - to direct the leadership of the Russian Federation in the right direction.
To those decisions that we consider mandatory and positive to change the situation in the right direction
He summed up.