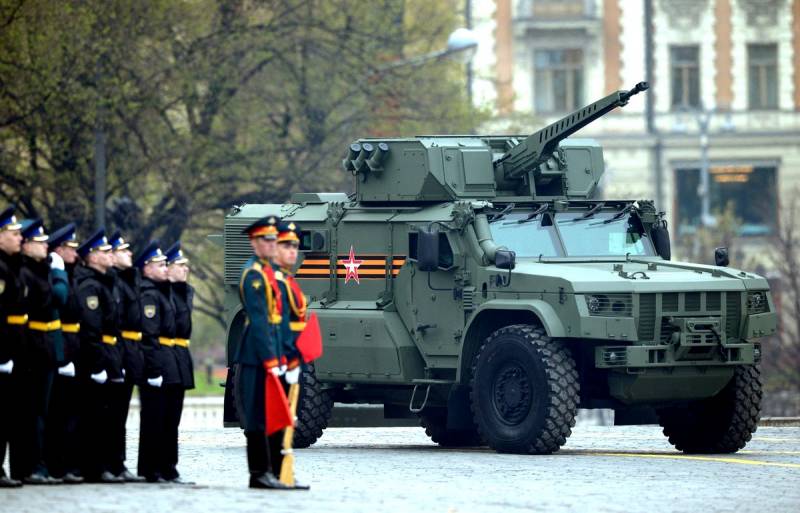 Readers of the British newspaper Daily Mail commented on the photo report of the edition about the celebrations held in Russia dedicated to the Victory Day. To date, they have left over 1200 reviews.
Some feedback from readers:
Isn't it funny that the two countries that lost World War II are included in the G7, while Russia is not?

- writes ejbondar.
So we come to the point where Russia is teaching the United States a lesson in patriotism, unity and discipline. Great job

- pointed out by the user TheLionessRampant.
Russia and China still live in the past, and weapons and
Technology
have already moved forward as we are now in a world of star wars and cyberattacks
- boasted a certain mervyn.
No Putin, you won't get Alaska back

- announced Somewhere Outthere.
Trump was willing to sell Alaska back to the Russians to finance the construction of his wall with Mexico

- answered the previous comment by Try_To_Keep_Up.
What an impressive and large-scale celebration. Certainly more sane than anything that the United States or Great Britain can organize now. Russia is the de facto leader of the free world

- MelodyPeter responded.
Most of the people posting negative comments have never met a Russian or even traveled outside their state. Believe it or not, Russians are much more like Americans than you might think. Even their humor is closer to American than British

- writes the American user JimmyZ.
Well, the former Soviet army in the GDR before 1990 and Russian sailors in Mediterranean ports - especially in the Balearic Islands, Canary Islands, Malta and Sicily - behaved much better than the American military outside the bases or the British army on the Rhine, which "fought" in bars [...]

- said Maurice.
All those who talk about the greatness of Russia have obviously never lived there. It's a dictatorship in everything but name

- comments Joe Dixon63.
Russia is a great country. Patriotic and proud of her heritage. And I don't listen to mainstream media anymore. They now blame Russia for everything!

- commented Chelsea555.
Such is ingratitude. If not for the courage and self-sacrifice of 20 million Russians, all of Europe and the United Kingdom would have become German-speaking colonies

- recalled RealSage.
It seems that in the West, the media and
policy
make every effort to portray Russia as the greatest threat, although it is clear that this is China
- pointed out BritLord.
As an American, I look at Russia with envy. If only we had a leader like Putin. Instead, we have a decrepit old simpleton, who is twisted like a puppet by the most vicious people

- supposes smcd.
Is it possible to eat already used fireworks? Ask 130 million hungry Russians

- northerngreywolf taunts.
Russia only talks and does nothing. It's like the boy who shouted "wolf" so many times that they stopped believing him. They're as worthless as North Korea

- the Londoner with the nickname KXCM remarked with contempt.