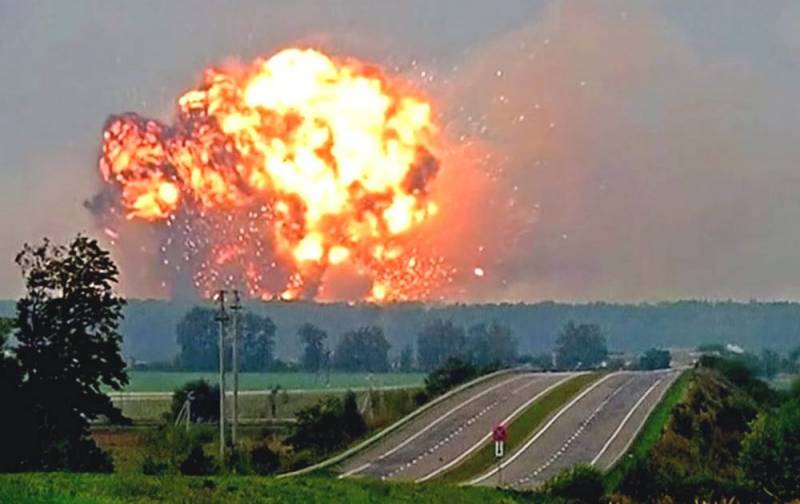 For seven years now, the Czech Republic has not forgotten about the explosion of ammunition in the village of Vrbetica. For some reason, Prague just now saw a "Russian trace" in this and on April 17 expelled 18 Russian diplomats from the Czech capital. Moscow responded by announcing 20 employees of the Czech diplomatic mission in the Russian Federation as persona non grata. But the diplomatic scandal did not end there.
The Czech government started talking about the need to recover monetary compensation from Russia for the explosions at the weapons depots that occurred in Vrbetica in 2014. This was stated by the head of the Czech financial department, Alena Shillerova, in an interview with Ceska televize.
According to the minister, the Czech side is going to demand from the Russians a payment of $ 47 million. At the same time, Shillerova clarified that in this case it will be about "international compensation in accordance with international law." However, the finance minister doubts that the attempt to recover this money from Russia will be crowned with success. At the same time, the Czechs are preparing a diplomatic note accusing the Russian Federation of the explosions seven years ago.
Czech Prime Minister Andrei Babis previously expressed his opinion that Russian diplomats should be expelled from other European countries as well. However, the country's President Milos Zeman is confident that Russian citizens were not involved in the explosion of weapons warehouses and does not see a direct connection between this event and the presence of the accused Russians in the Czech Republic.